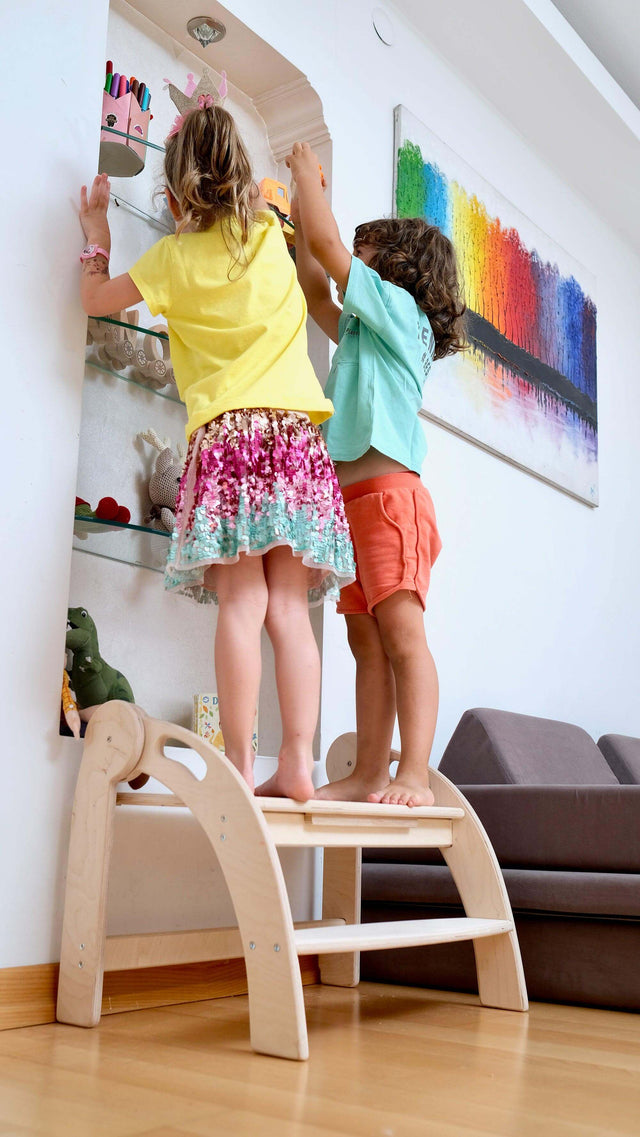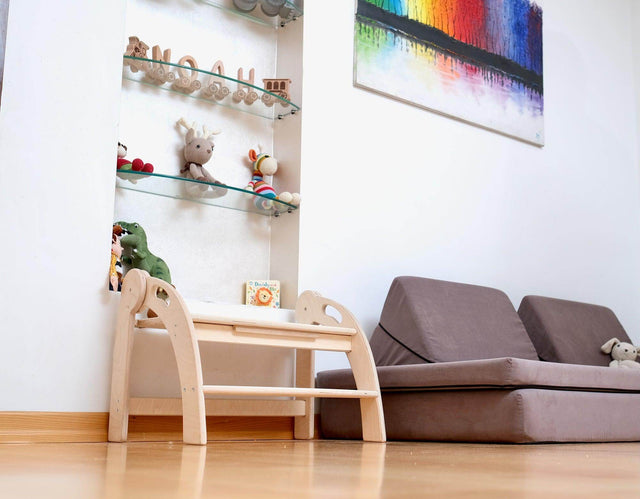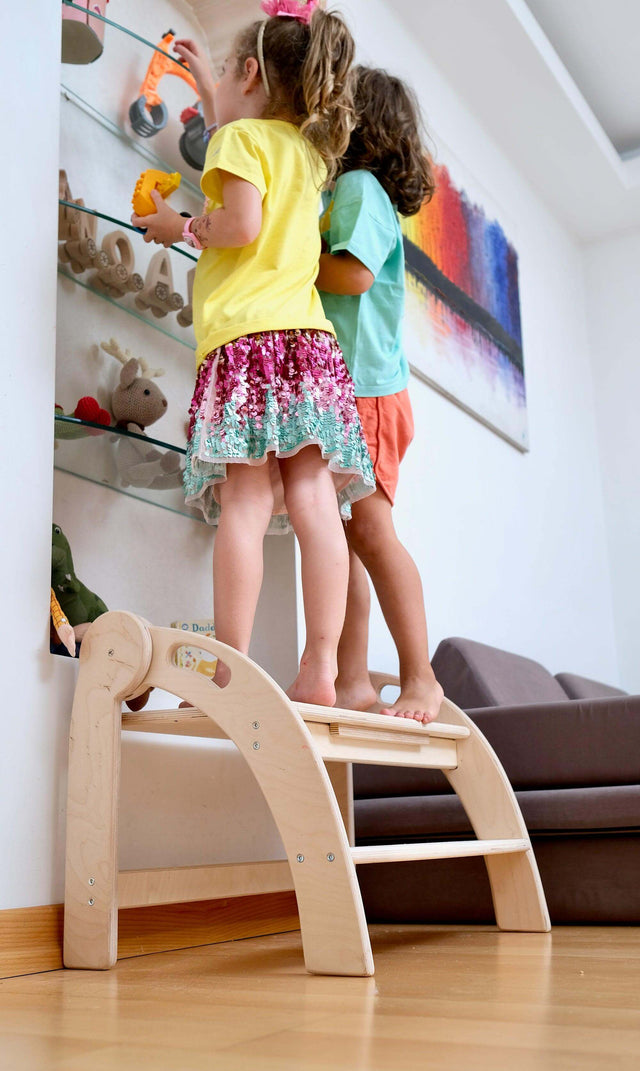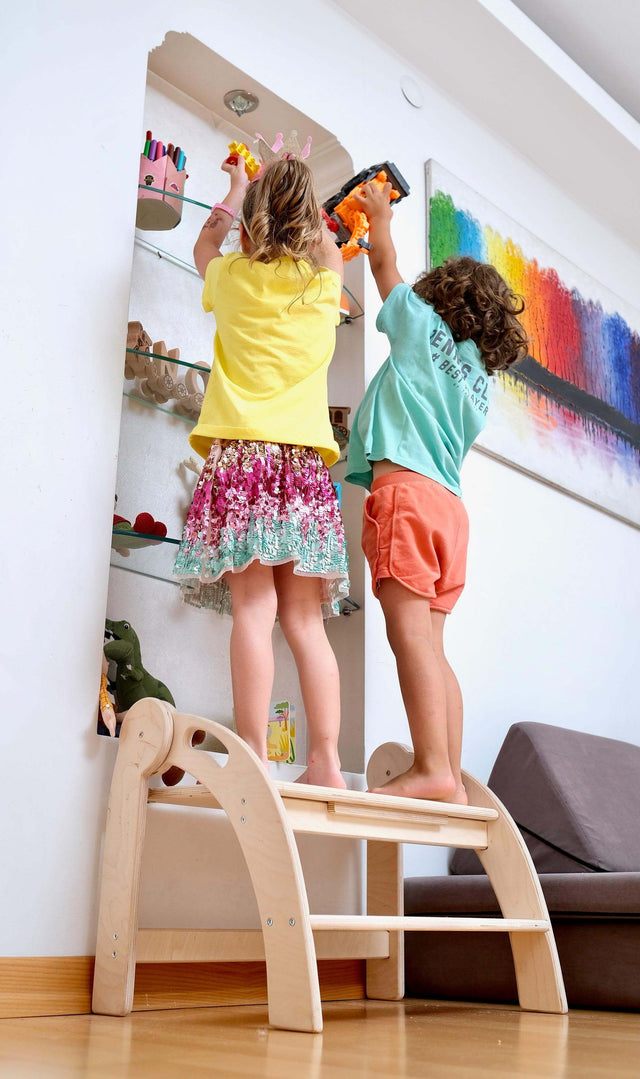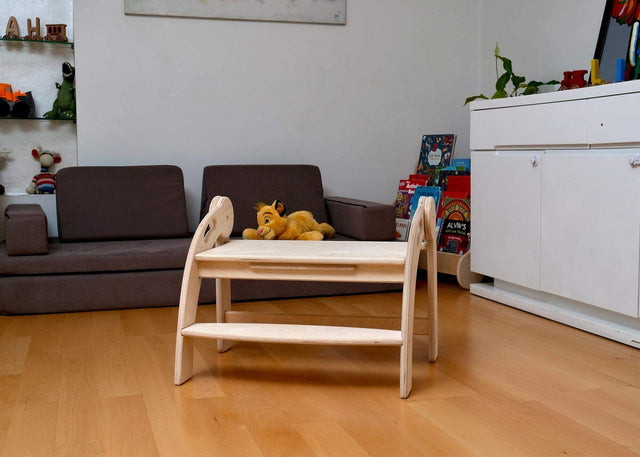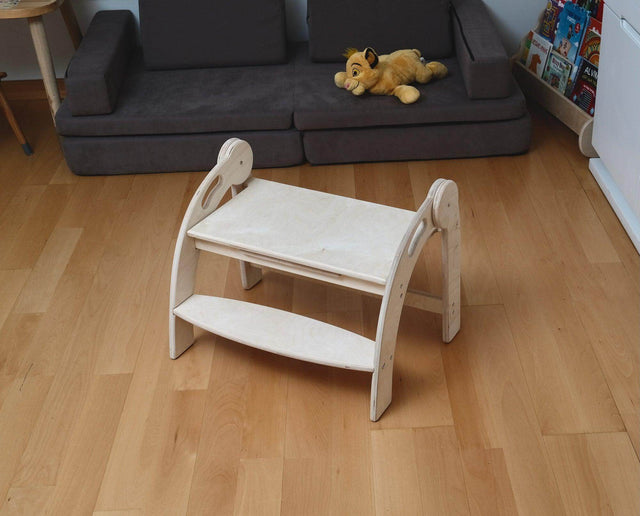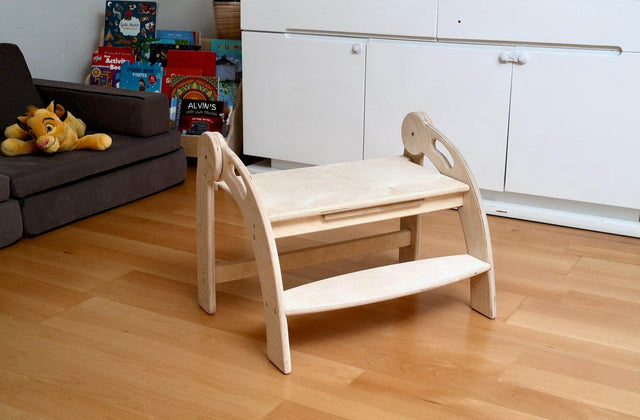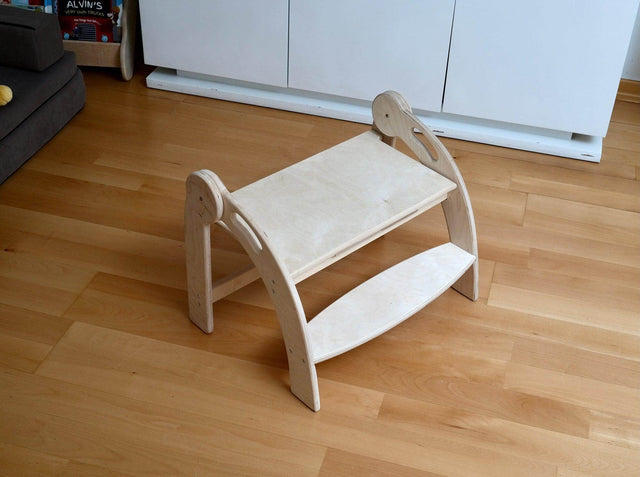 by Kidodido
Montessori Twins Kitchen Step Stool
Montessori Twins Kitchen Step Stool
Discover the power of independence with our Montessori Twins Kitchen Step Stool, meticulously crafted to align with Montessori principles and empower your child's development.
🧒 Enhancing Skills: Our Learning Stool is designed to boost your child's motor skills and self-confidence, making it the perfect gift for toddlers, kids, and children of all ages.
🍽️ Safe Exploration: With our wooden step stool set, your children can safely explore their surroundings, learn valuable life skills like cooking and dishwashing, and effortlessly brush their teeth on the Bathroom Stool for Kids.
🌳 Quality Craftsmanship: Crafted from the highest quality natural birch plywood and linden tree, our Kitchen Step Stool is not only eco-friendly but also chemical-free and meticulously sanded to perfection.
🪜 Foldable & Durable: Our kids' step stool features two steps and a convenient foldable design, making it both durable and easy to install. It arrives disassembled with a detailed instruction paper for effortless assembly.
👨‍👩‍👧‍👦 Parental Guidance: While your little ones explore and play, we recommend adult supervision to ensure their safety and provide guidance as they grow.
📏 Dimensions:
Montessori Toddler Stool:
Height: 47cm (15cm first step height, 35cm second step height)
Width: 64 cm (36cm step width)
Length: 40 cm (30cm step length)
Weight Capacity: Up to 100kg (220lb)
🌍 Worldwide Shipping: Enjoy the convenience of World Wide Free and Express Shipping on all orders. To facilitate smooth delivery, please remember to include your phone number at checkout, as the carrier company relies on it for efficient delivery coordination.
🚚 Shipping Details (SHIPS NEXT DAY):
USA & Canada: 3-5 business days delivery.
Europe: 3-5 business days delivery.
Rest of the World: 3-6 business days delivery.
Empower your child's journey towards independence and confidence with our Montessori Twins Kitchen Step Stool. Order now and witness their remarkable growth! 🌟👶