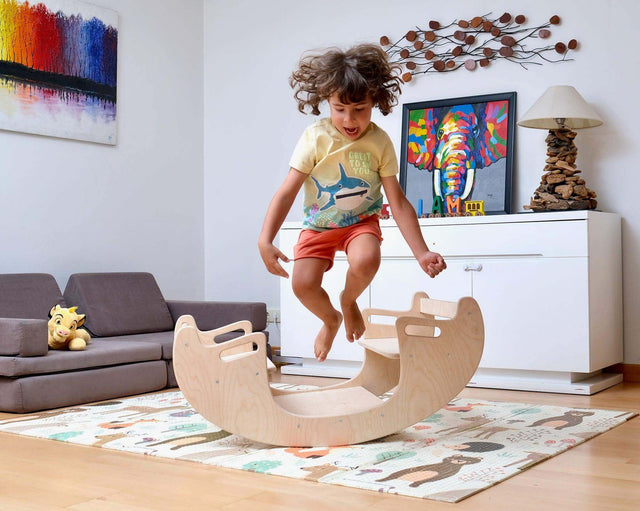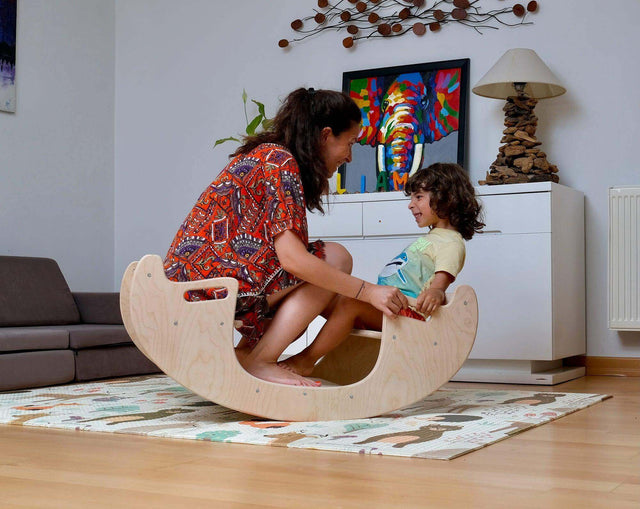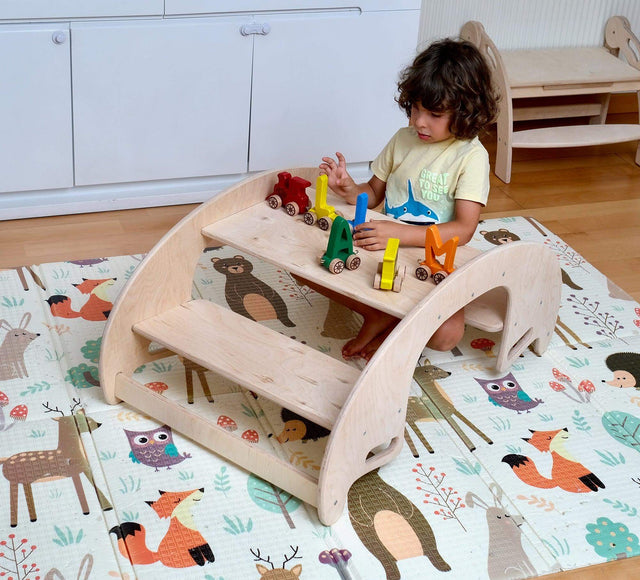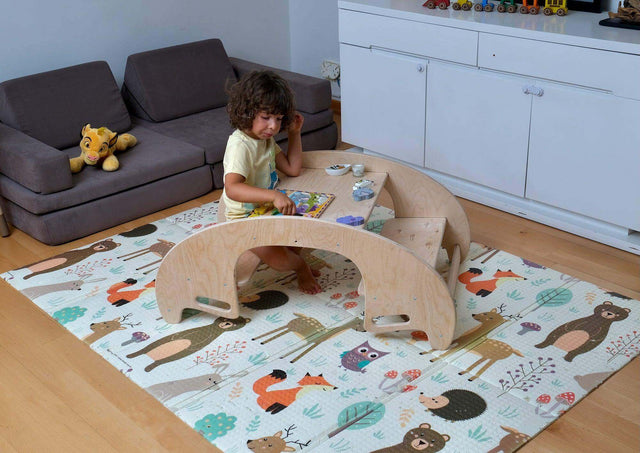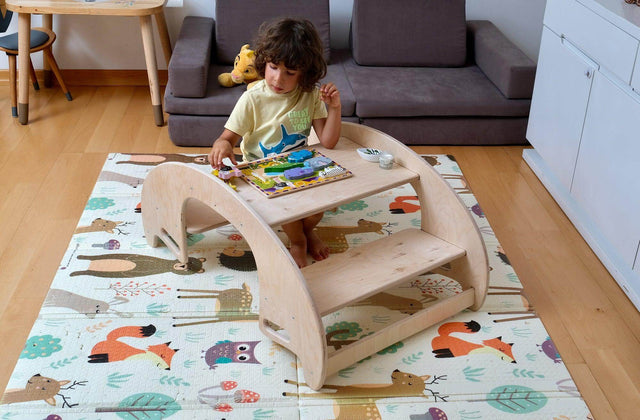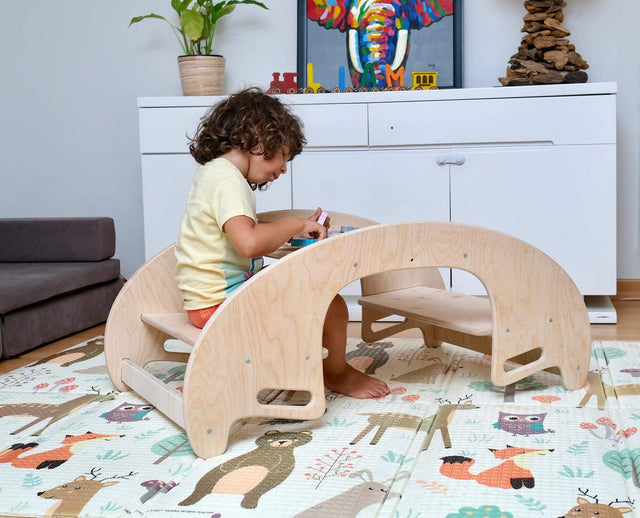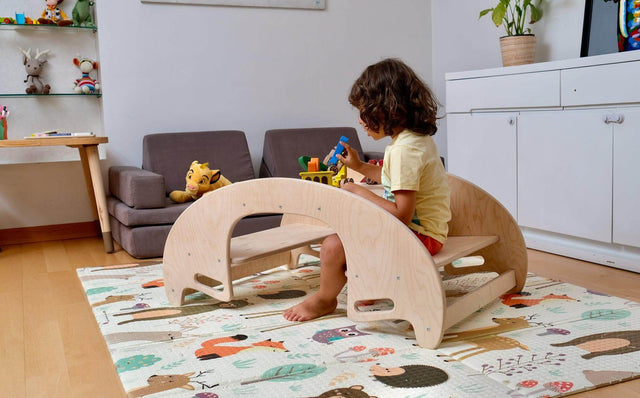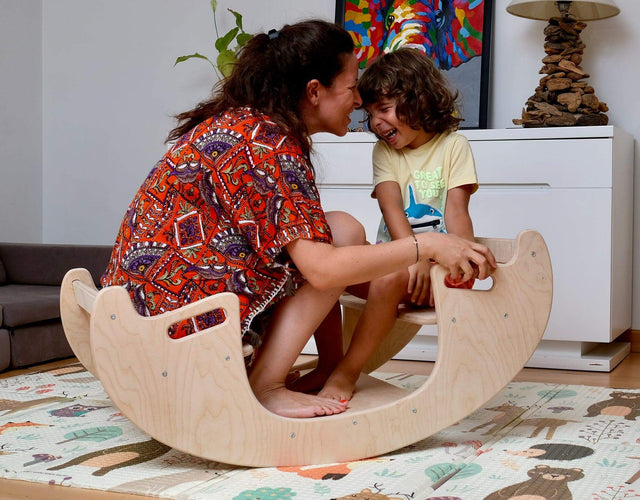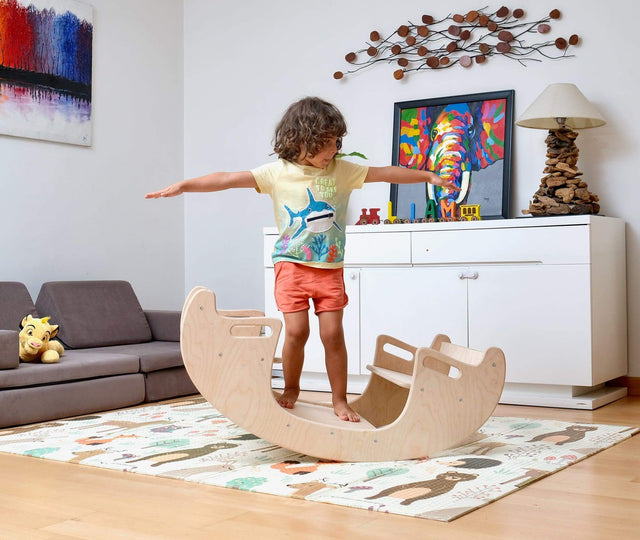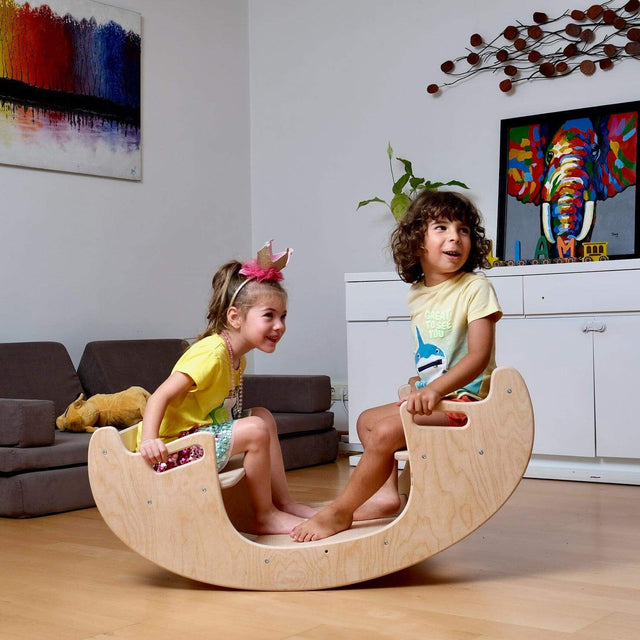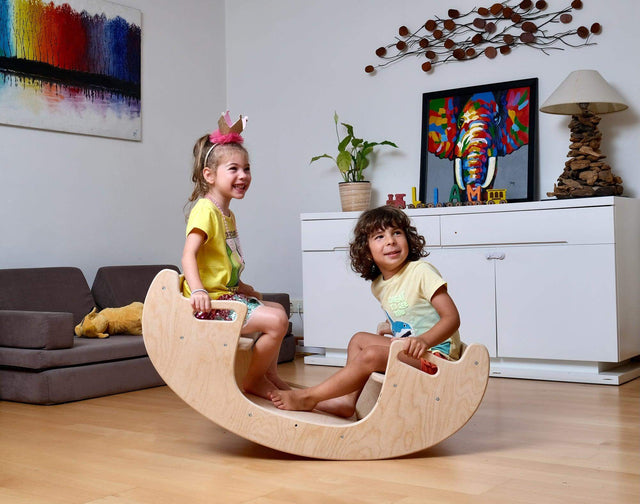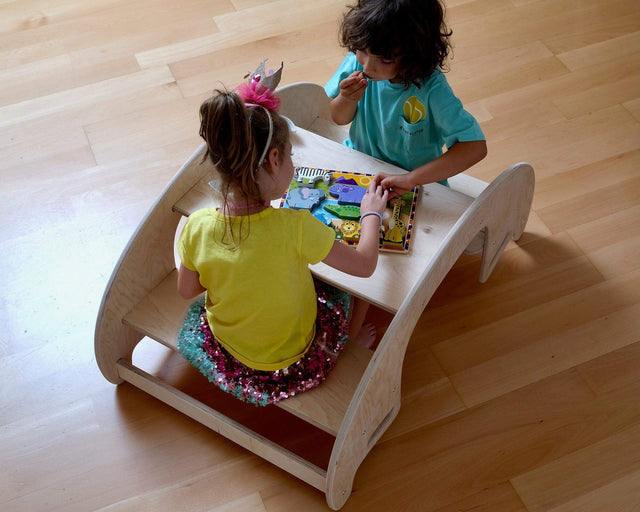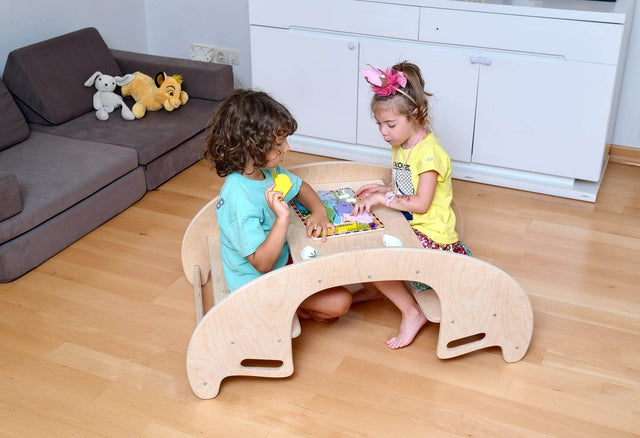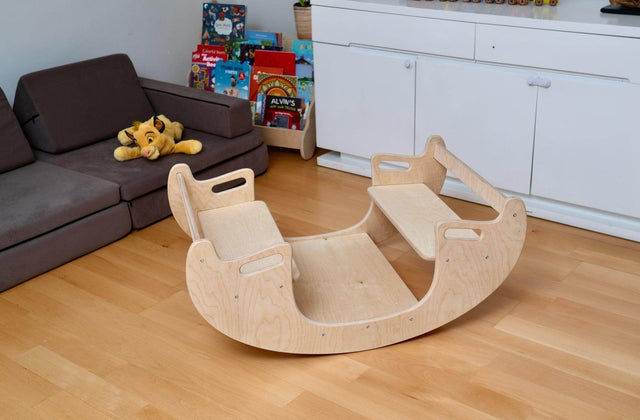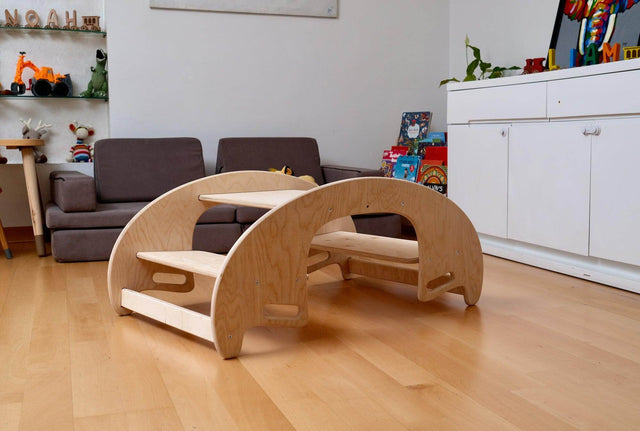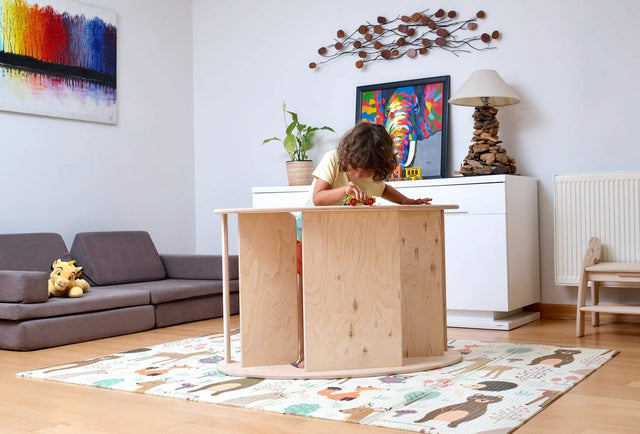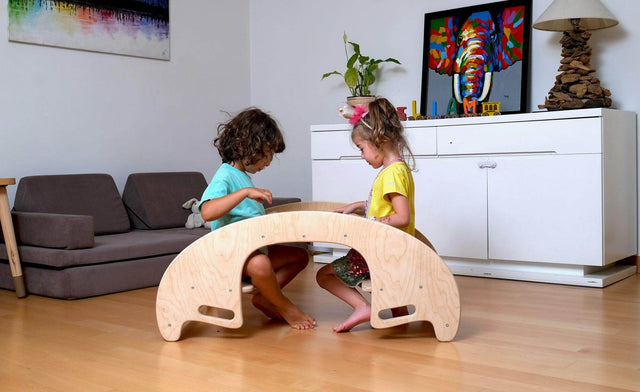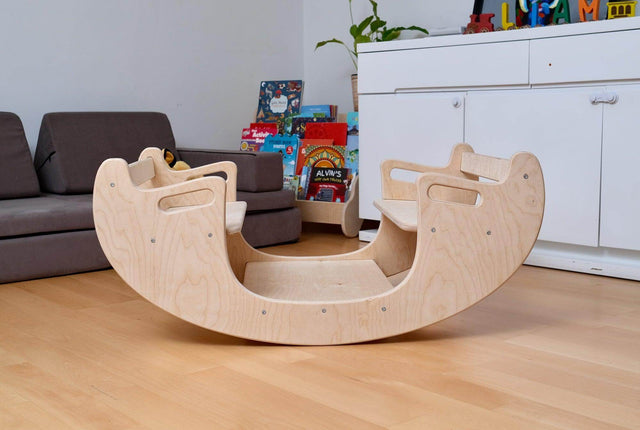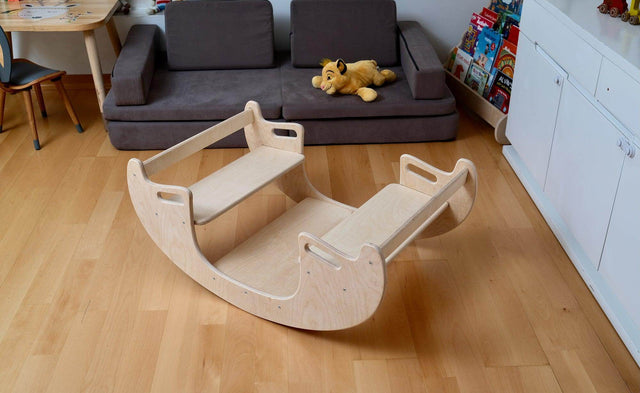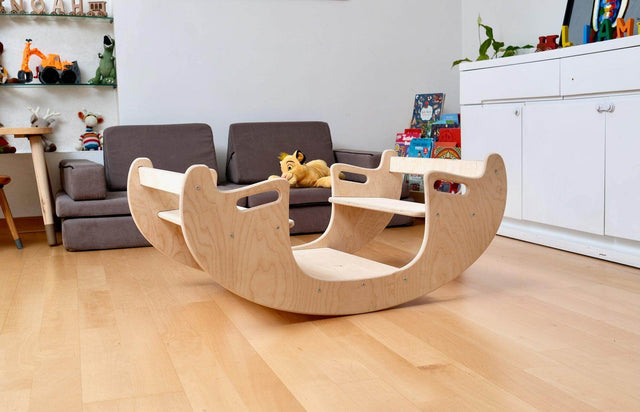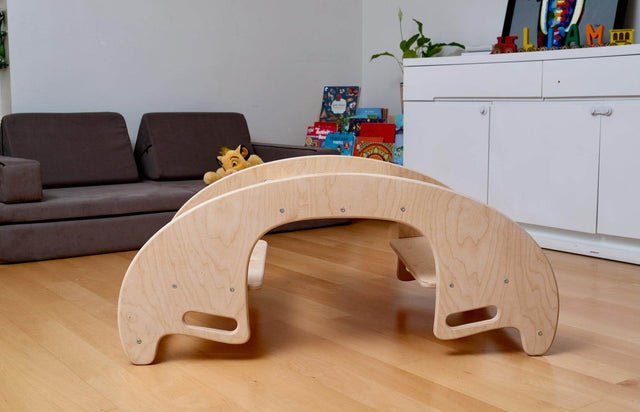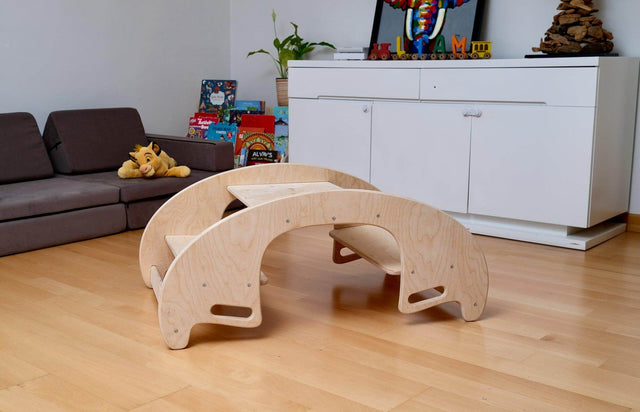 by Kidodido
2in1 Montessori Wooden Seesaw and Table Chair Set
Elevate your child's playtime with our Montessori Wooden Seesaw and Table Chair Set, a versatile and captivating addition to any playroom or living space. Crafted from premium natural birch plywood, this eco-friendly Montessori furniture set is designed to provide a safe and engaging environment for your little ones.
🌟 Key Features 🌟
Develop essential skills: Enhance your kids' balance, coordination, gross motor skills, and awareness with our wooden seesaw.
Multi-functional design: Ideal for playtime, dining, and learning activities. Suitable for home use, daycares, classrooms, and kindergartens.
Captivating aesthetics: The innovative design is visually appealing and sure to enchant children. 🎨
Perfect for toddlers: As your little ones crawl and take their first steps, this Montessori toy becomes an essential part of their development. 👶
Thoughtful gift: Surprise your child or a loved one with the perfect gift for early childhood education and play. 🎁
📏 Dimensions 📏
Wooden Seesaw/Swing: 100cm length x 44cm height x 63cm width (39.4" x 17.3" x 24.8")
Montessori Table and Chair: 100cm length x 35cm height x 63cm width (39.4" x 13.8" x 24.8")
Adjustable Table Size: 38cm to 60cm (15" to 23.6")
✈️ Shipping Details ✈️
🌍 Safe Worldwide Shipping: We ship SAME DAY, providing World Wide Free and Express Shipping on all orders.
✈️ 3-5 business days delivery for USA & Canada.
✈️ 3-5 business days delivery for Europe.
🌏 3-6 business days delivery for the Rest of the World.
Elevate your child's development with our 2in1 Wooden Seesaw and desk. 
Invest in their independence and creativity today! 🚀