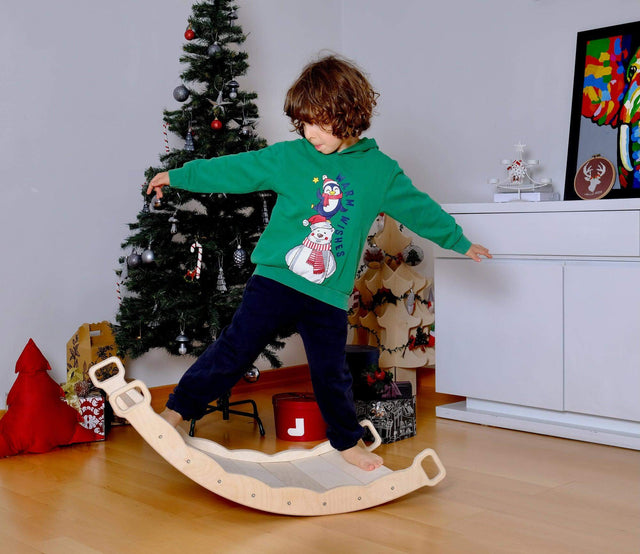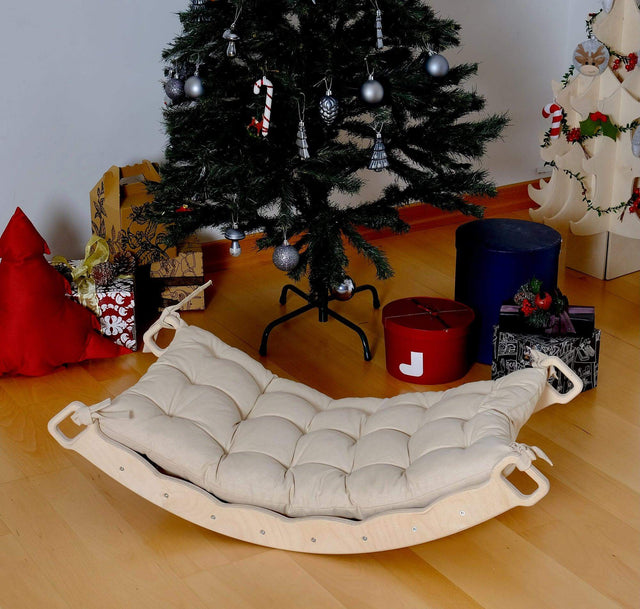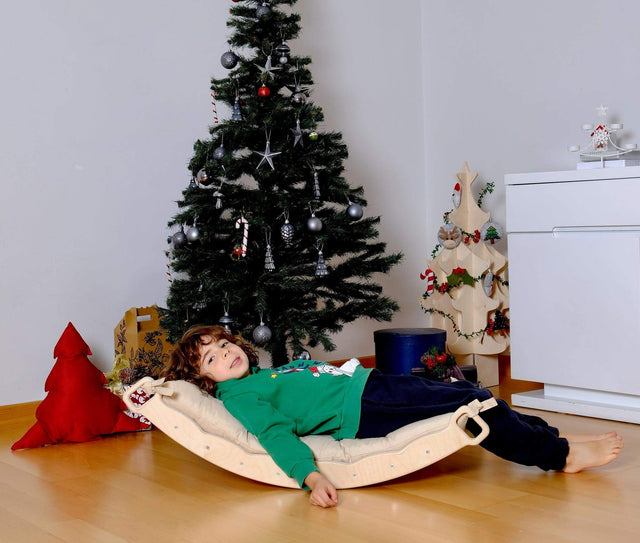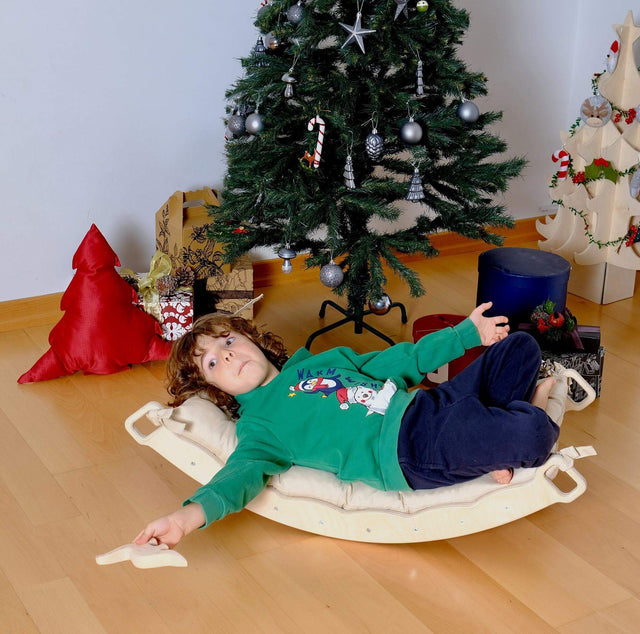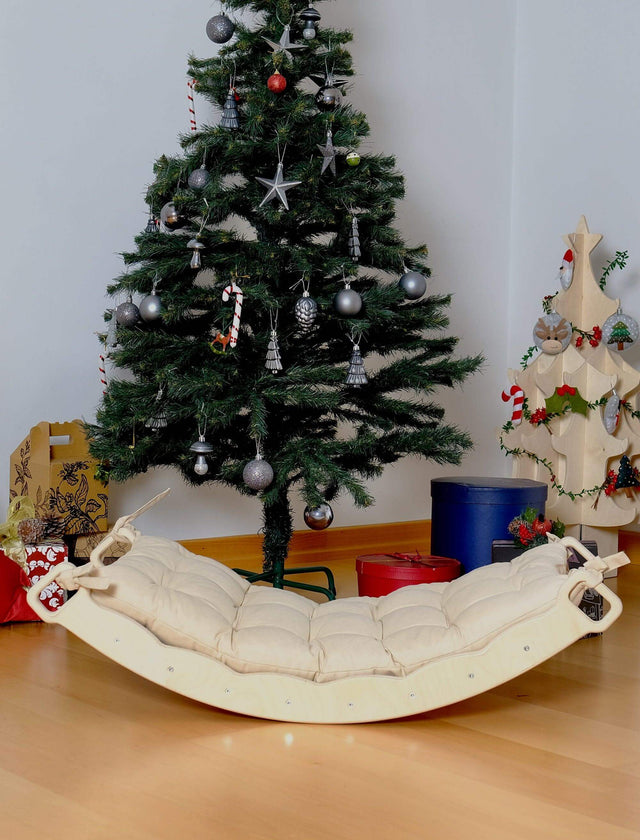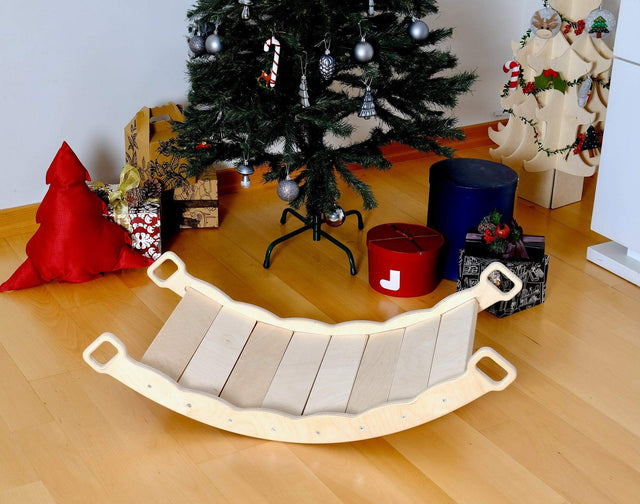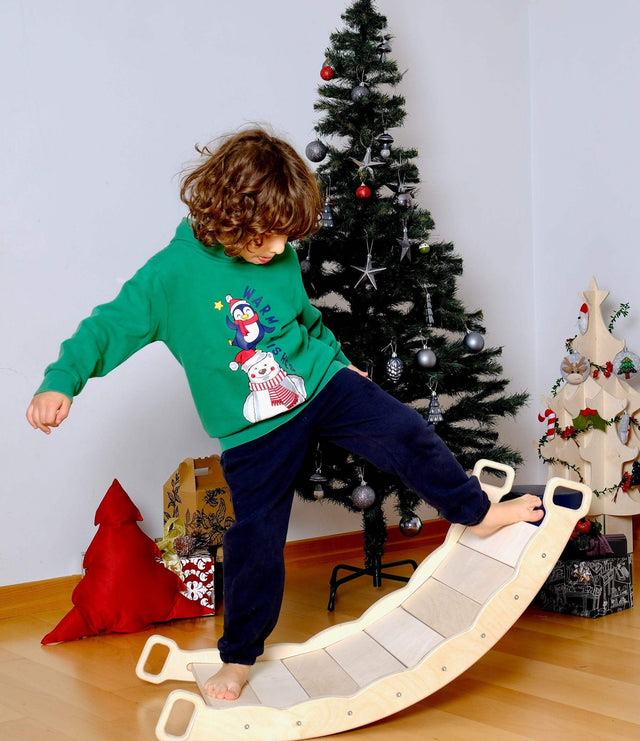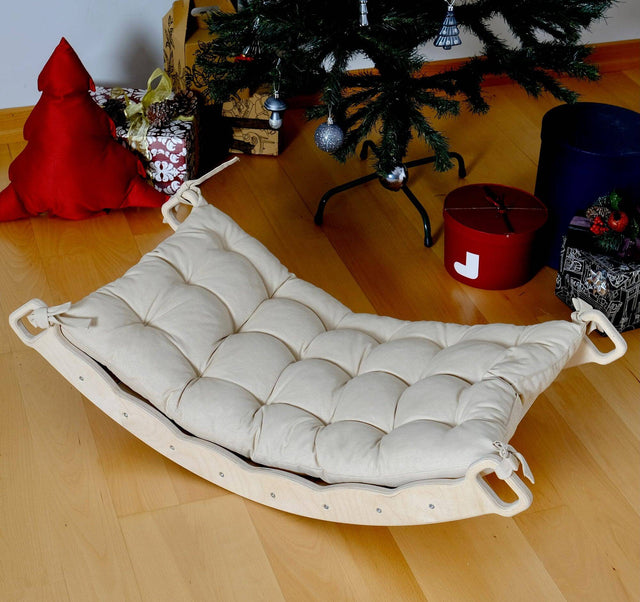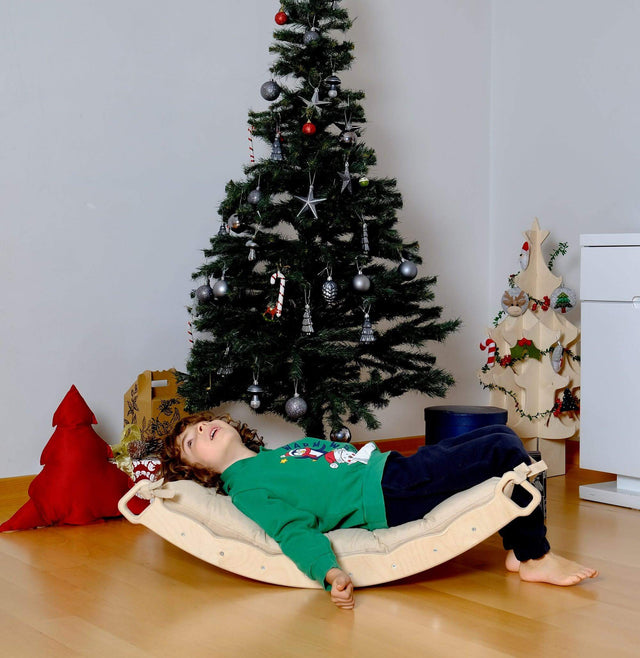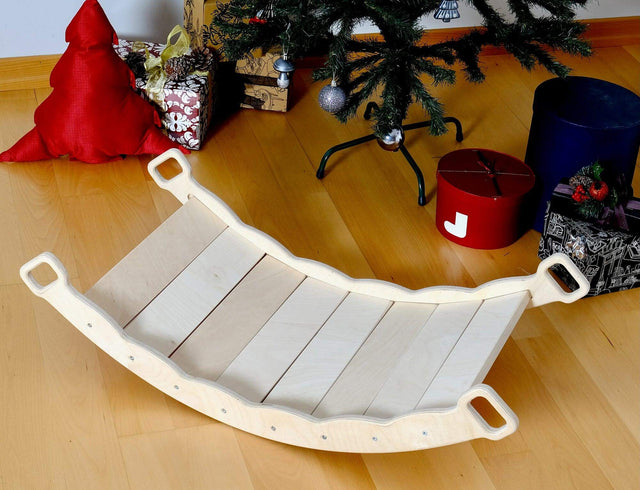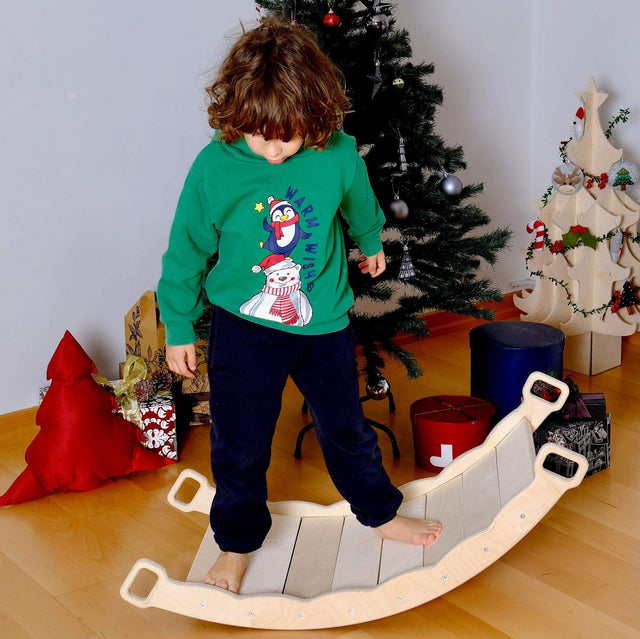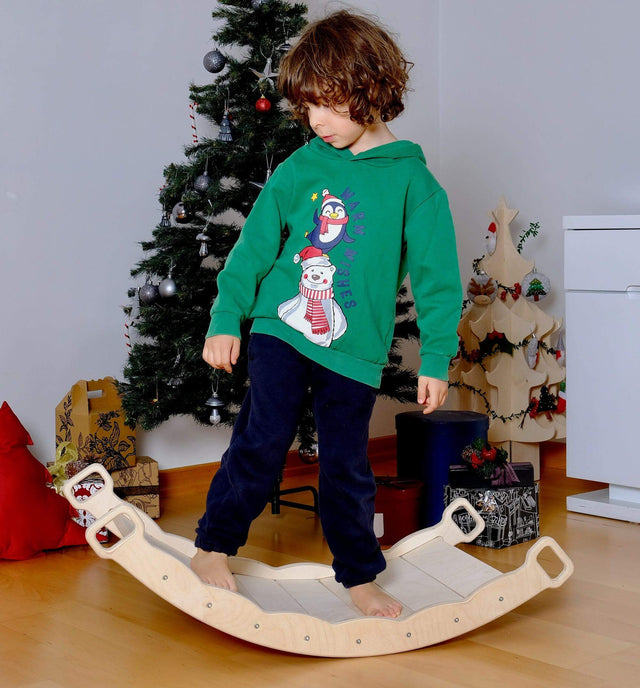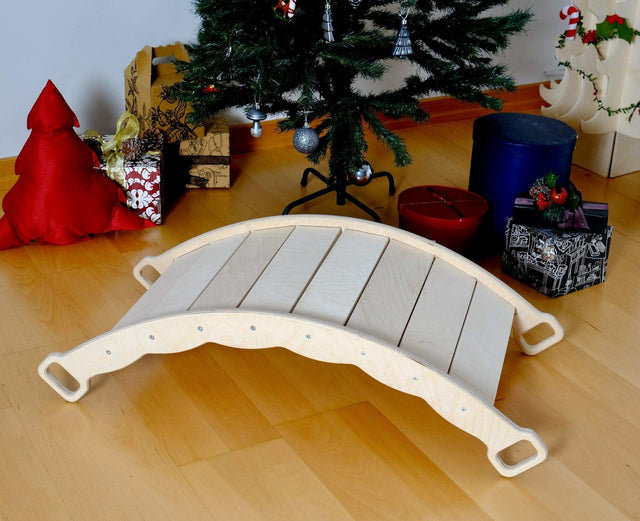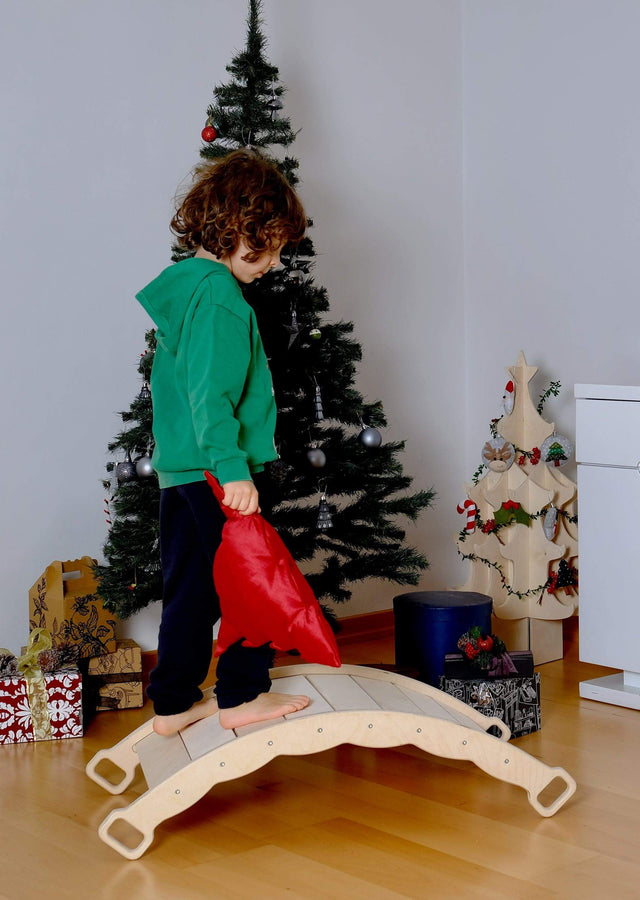 by Kidodido
XL Multifunctional Balance Board for Kids
This multifunctional balance board for kids stimulates the vestibular system which is of great importance for general development & learning.
This Kid Yoga Curvy Board supports the muscles responsible for the correct posture and develops a sense of balance.
A Wooden Balance Board is a perfect tool for your kids' balance skills, awareness, gross motor skills, coordination, and learning development. It is handmade with perfection, totally natural, and very safe for your kids.
Your little ones will be ready to play with the Montessori curvy board while they crawl and when they start to walk.
*** DIMENTIONS ***
Balance Board - 90cm length x 25cm height x 45cm width / 35.4" length x 9.8" height x 17.7" width
Thickness 1.8cm (0.7")
Pillow - 80cm length x 8cm height x 43cm width / 32" length x 3.2" height x 17" width
*** FEATURES ***
Made of the highest quality natural birch wood
Chemical-free
Smooth and Splinter free
Handcrafted with perfection, with no rough and sharp edges
Very durable and easy to install.
Totally natural and very safe for your kids.
You can use it indoors or outdoors.
*** SHIPPING TIME ***
I ship the Wooden Balance Board the NEXT DAY of your purchase.
World Wide Free and Express Shipping on all orders. (FedEx)
2-4 business days delivery for USA & Canada.
2-4 business days delivery for Europe
3-6 business days delivery for the Rest of the World.