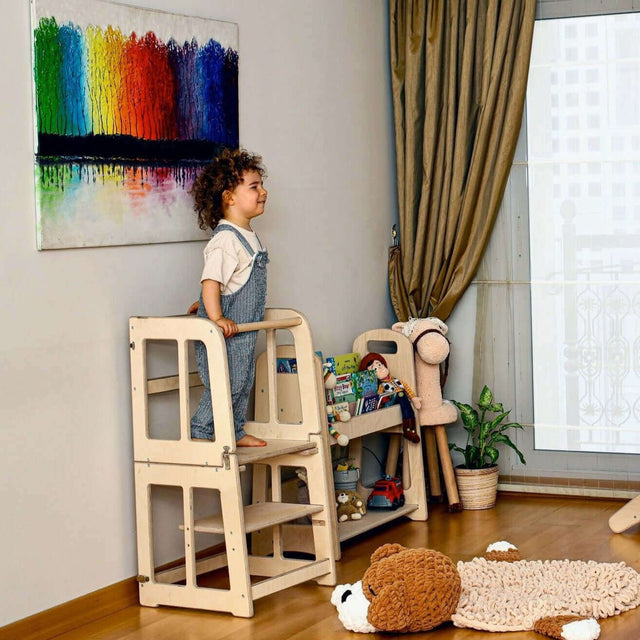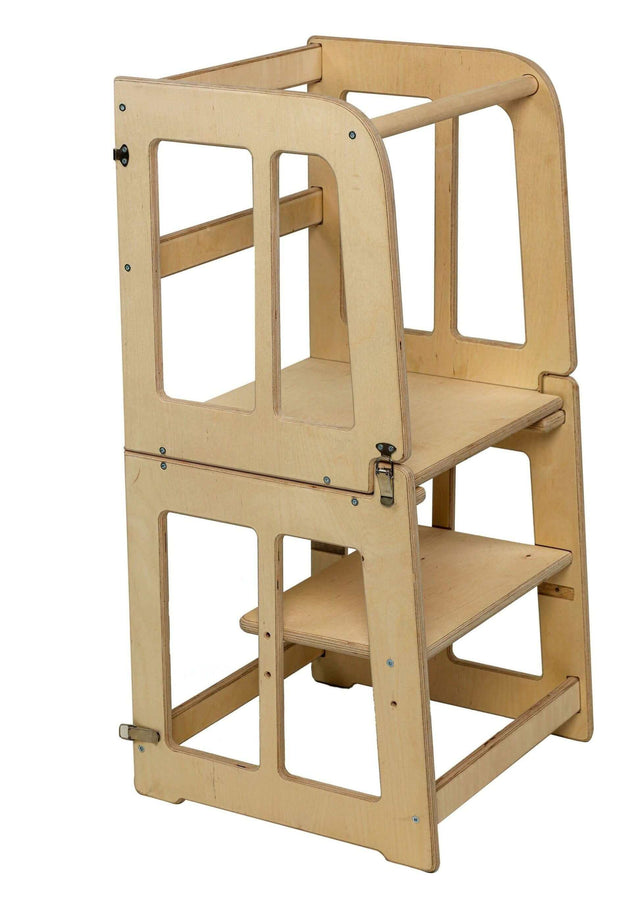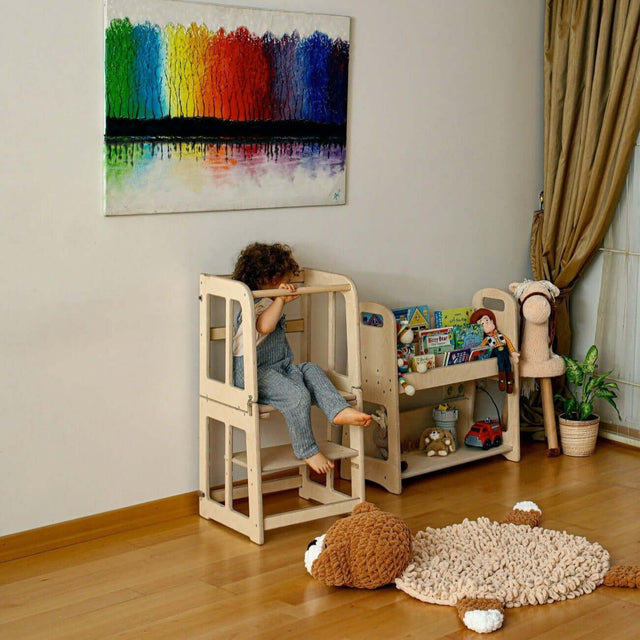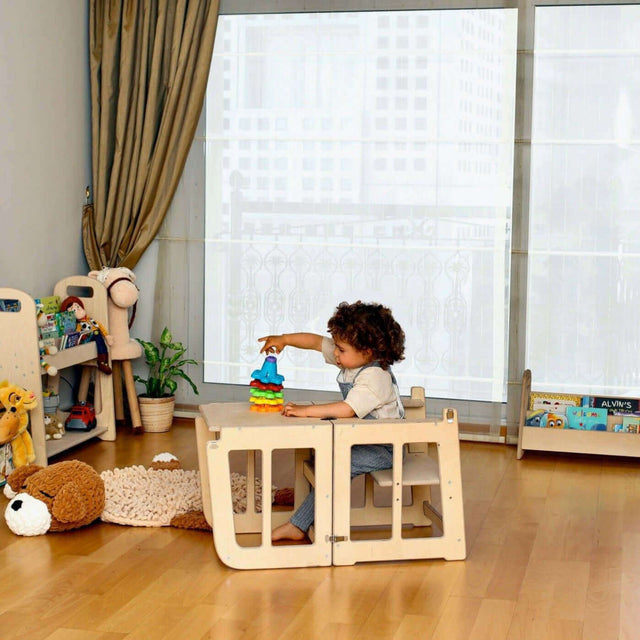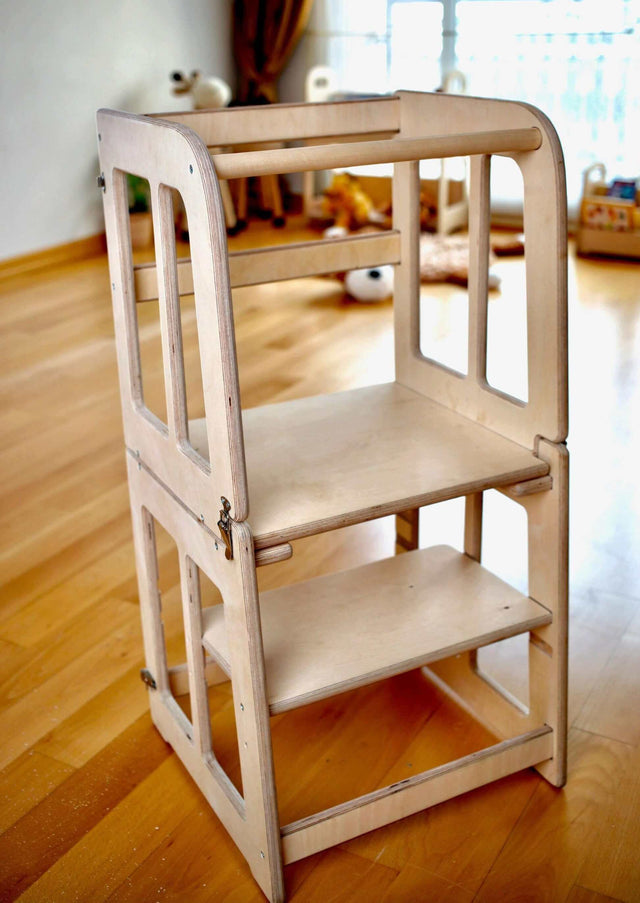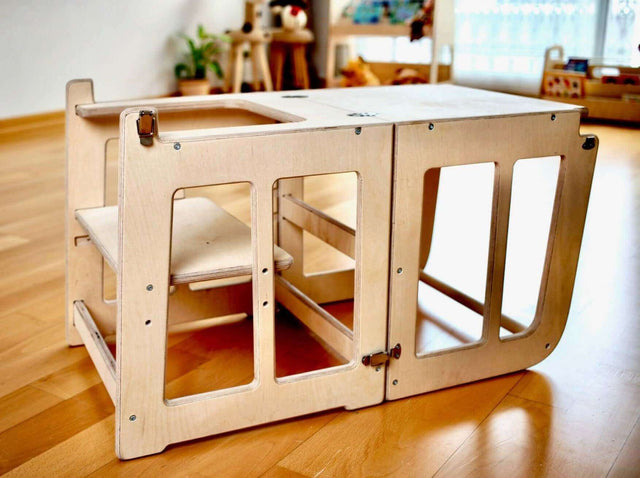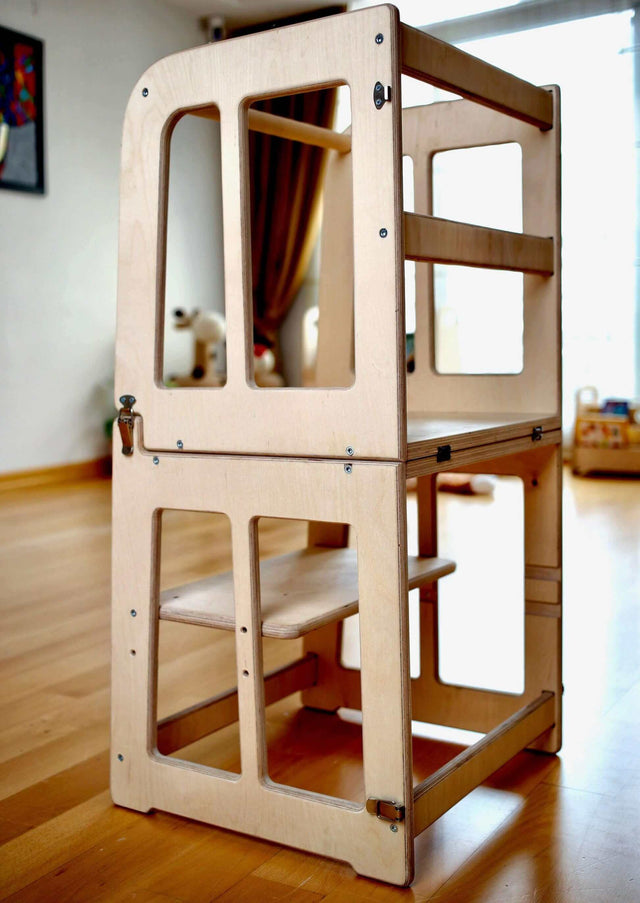 by Kidodido
2in1 Montessori Learning Tower & Desk
Discover the magic of our 2in1 Montessori learning tower that transforms into a versatile kid's desk. This Montessori furniture is an absolute must-have for babies and toddlers.
🧒 Nurture Independence: Our Montessori Kitchen Helper Tower is designed to nurture independence in children. It's a powerhouse of skill development, boosting motor skills, self-confidence, awareness, and learning abilities. With this learning tower, kids can safely explore their surroundings, brush their teeth, and lend a hand in the kitchen. 🎯
🎨 Unlock Creativity: Convert the Montessori toddler tower into a cozy desk and chair, where your child can unleash their creativity through drawing, painting, or enjoying meals. It's not just a gift; it's a cherished memory waiting to be created. It is perfect for a 1st birthday or as a delightful Christmas surprise! 🎁
👶 Safety First: Our sturdy safety stool ensures that your little ones can stand safely while they play. We do recommend adult supervision for added peace of mind.
🌈 Effortless Transition: Converting from a learning tower to a learning table and chair is a breeze with our product's user friendly design. You can easily adjust the desk to your child's height for ultimate comfort.
🌳 Natural Birch Excellence: Crafted from the highest quality natural birch wood, our Montessori furniture is chemical free, smooth, and splinter free. Every piece is handcrafted to perfection, with no rough or sharp edges, guaranteeing maximum safety for your kids. Plus, it's built to withstand the test of time and arrives disassembled with clear instructions for easy assembly.
📏 Dimensions:
Learning Tower:
90cm height x 45cm width x 40cm length (44cm depth of the step)
35.4-inch height x 17.7 width x 15.7cm length (17.3-inch dept of the step)
Montessori Desk:
45cm height x 45cm width x 78cm length
17.7 inch height x 17.7 inch width x 30.7 inch length
It can carry up to 70kg (154lb)
🌍 Safe Worldwide Shipping: We ship SAME DAY, providing World Wide Free and Express Shipping on all orders.
🚚 3-5 business days delivery for USA & Canada.
🚛 3-5 business days delivery for Europe.
🌏 3-6 business days delivery for the Rest of the World.
Elevate your child's development with our 2in1 Wooden Montessori Tower & Desk. 
Invest in their independence and creativity today! 🚀