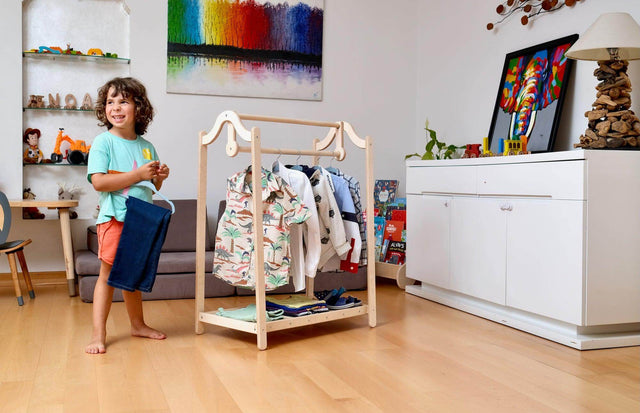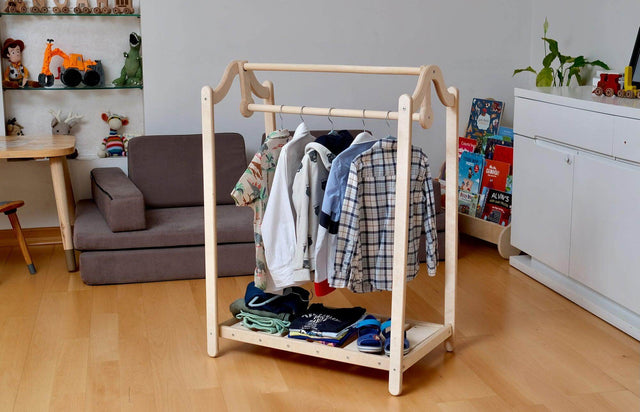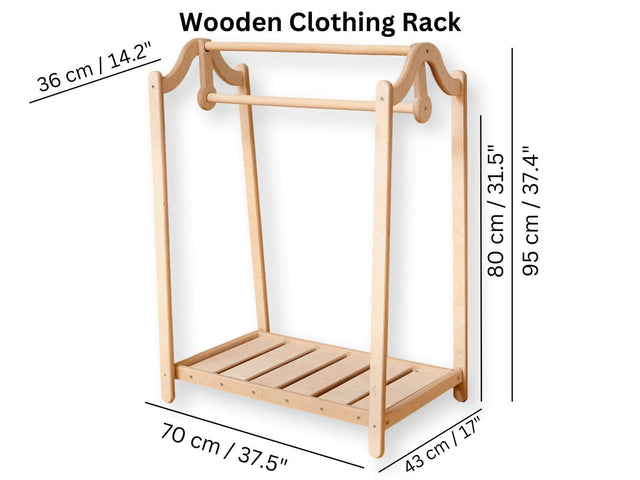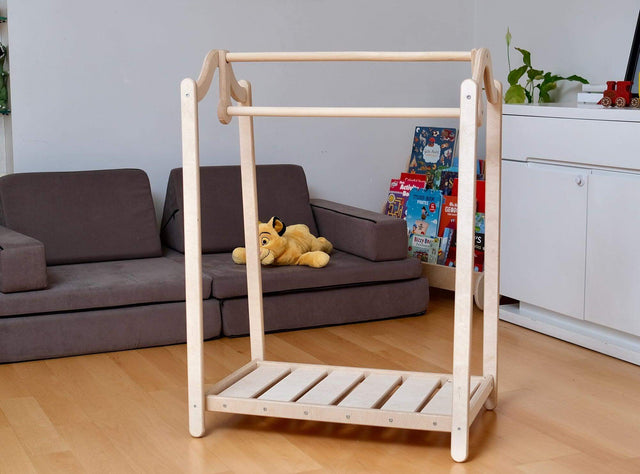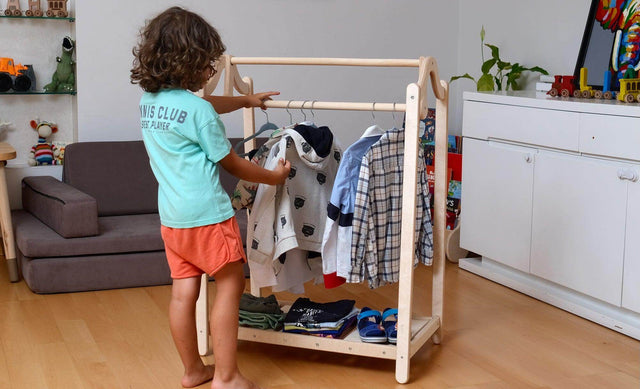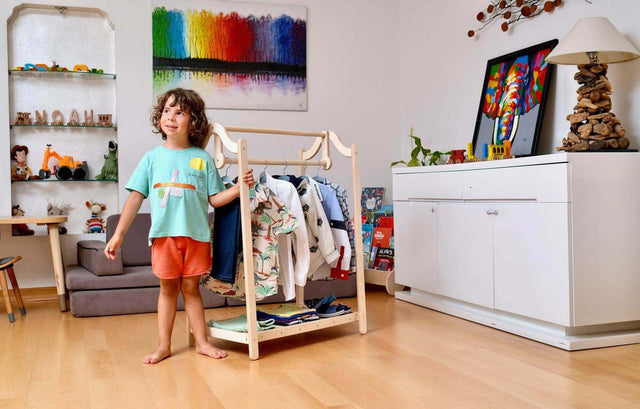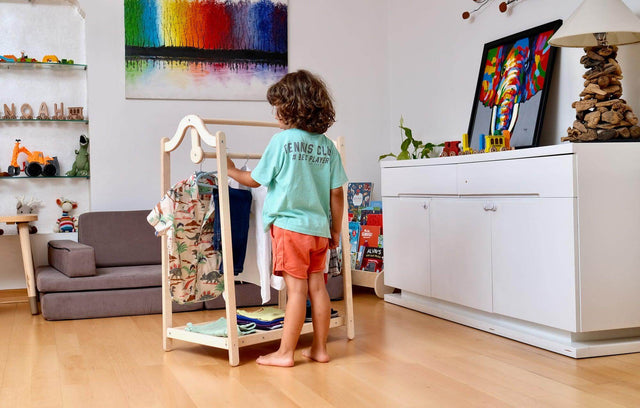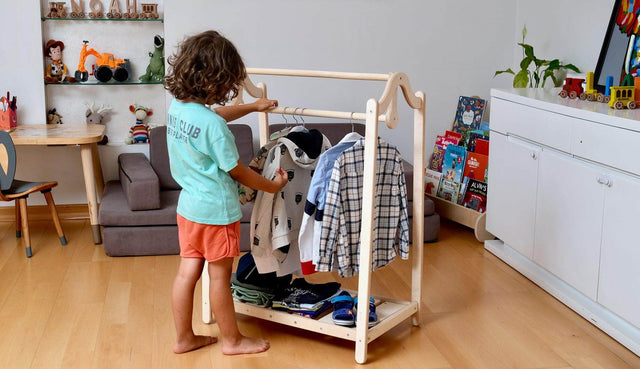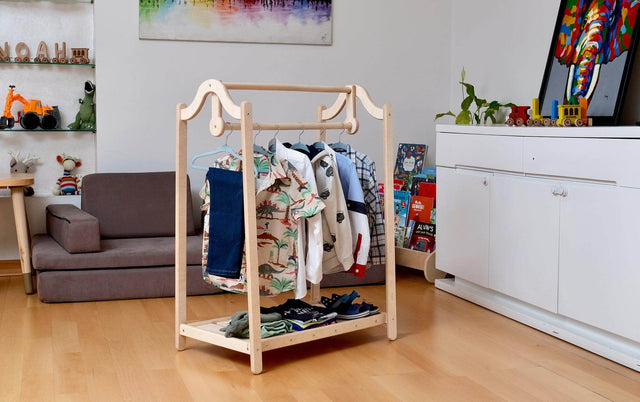 by Kidodido
Montessori Wooden Kids Clothing Rack
Welcome to our enchanting Montessori Wooden Kids Clothing Rack, a perfect blend of style and functionality to organize your little one's wardrobe in a delightful and accessible way.
This beautifully crafted wooden clothing rack is designed to foster your child's independence while adding a touch of elegance to their space.
This clothing rack for kids is made from high-quality birch plywood and linden wood.
It is sanded with perfection. You can adjust the hanging rack to two different sizes.
Transform your child's room into a haven of organization and charm with our Montessori Wooden Kids Clothing Rack.
Make dressing up an enjoyable and empowering experience for your little explorer. Order now and watch as their independence blossoms!
This is an ideal Christmas present for toddlers, kids, and children.
Whether you're following a Montessori approach to foster independence or simply looking for an attractive solution to keep your child's clothing organized, this wooden clothing rack fits the bill perfectly.
Its kid-friendly height encourages your little one to take charge of their wardrobe, promoting a sense of accomplishment and creativity.
Montessori Clothing Rack Dimensions:
95cm height (80cm height of hanging bar) x 43 cm width x 70 cm length
37.4-inch height (31.5-inch height of the hanging bar) x 17-inch width x 27.5-inch length
Key Features:
Thoughtfully designed: Our Montessori-inspired clothing rack encourages your child's autonomy by allowing them to select their outfits and dress themselves.
Premium quality: Crafted from high-quality birch plywood, this clothing rack boasts durability and sturdiness to withstand your child's active routine.
Ample storage: With its open shelf design, the rack offers plenty of space to display and organize your kid's clothing, making it easy for them to pick their favorites.
Stylish decor: Elevate the aesthetics of your child's room with this charming piece of kids' furniture that seamlessly complements any interior style.
Easy assembly: Simple instructions ensure hassle-free setup, allowing you to create an organized and visually pleasing wardrobe area in no time