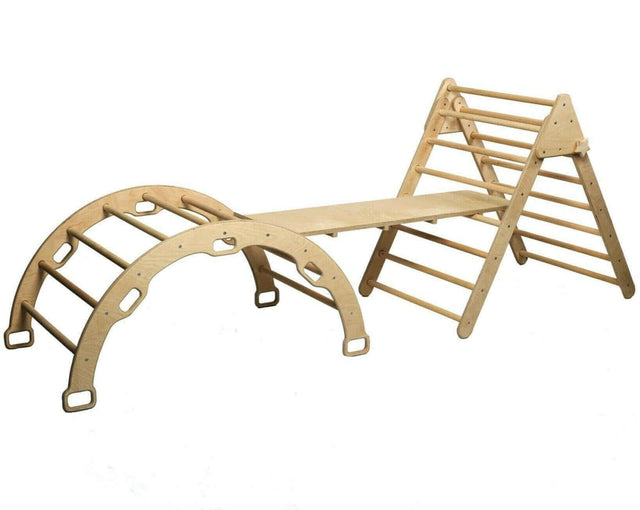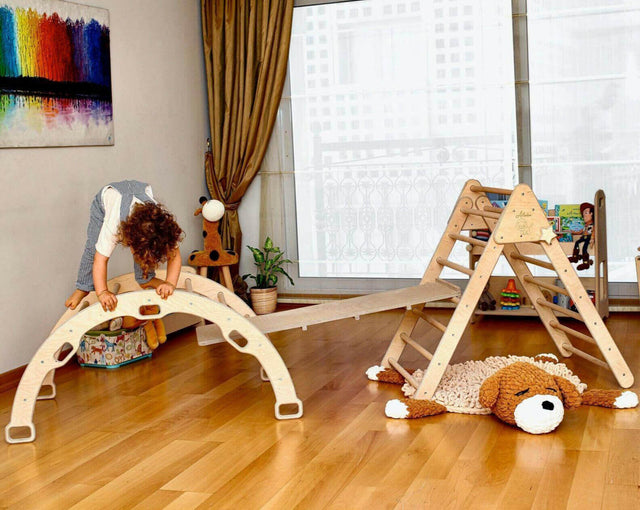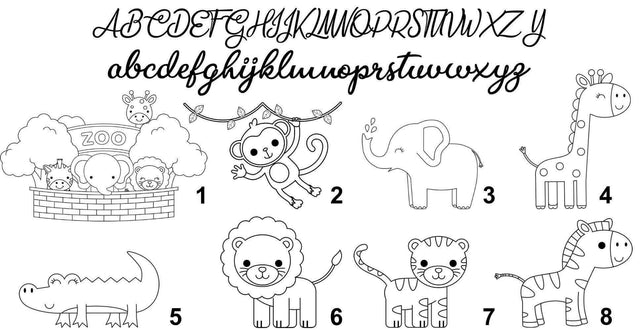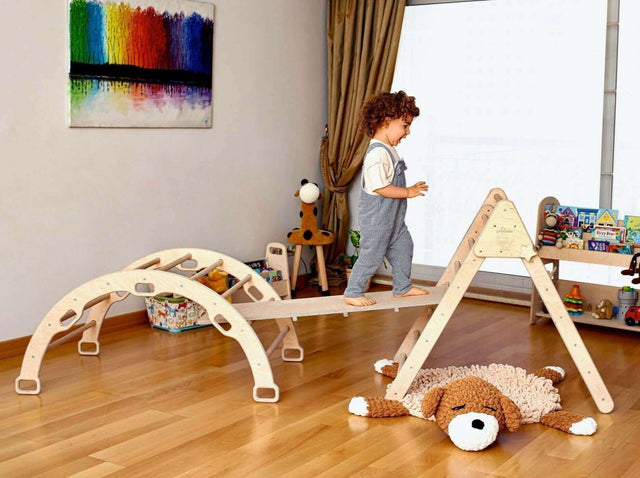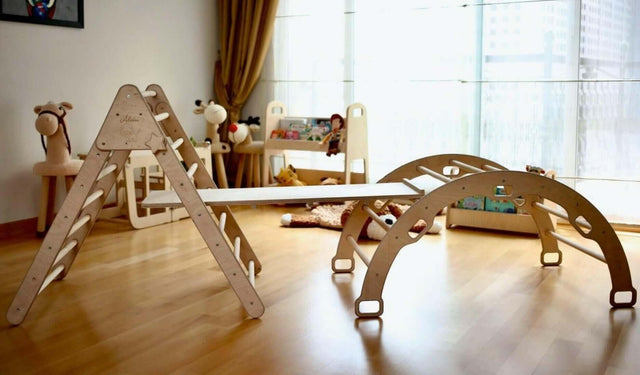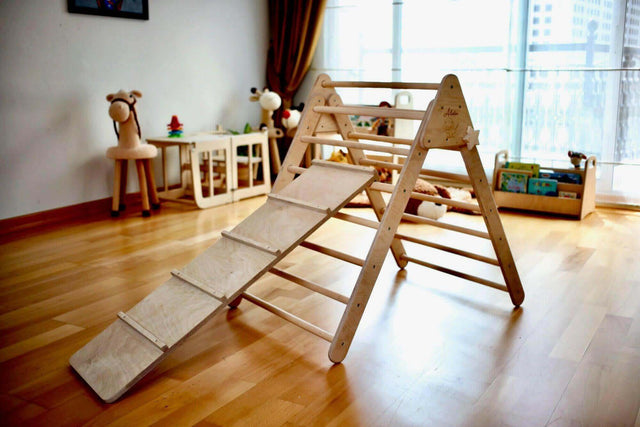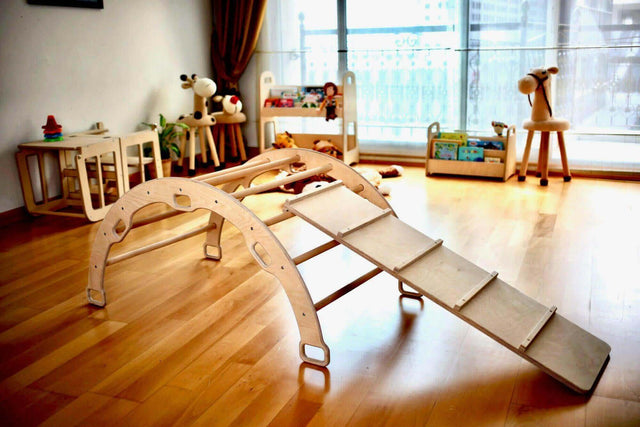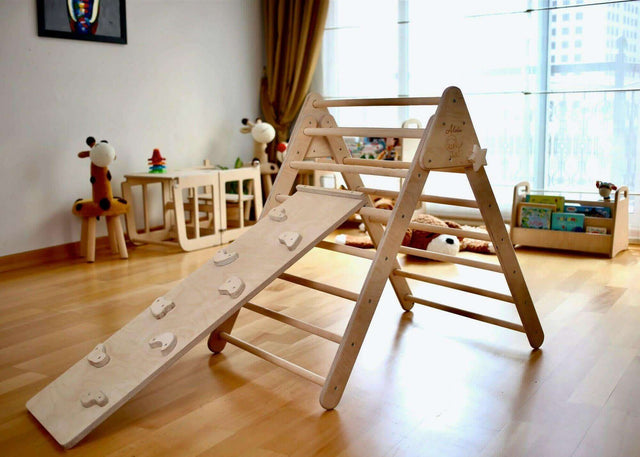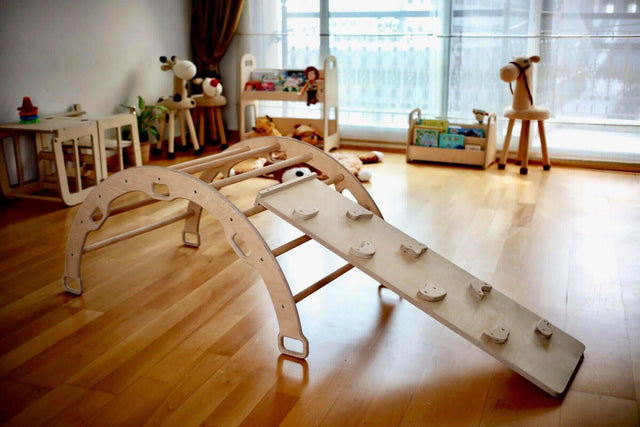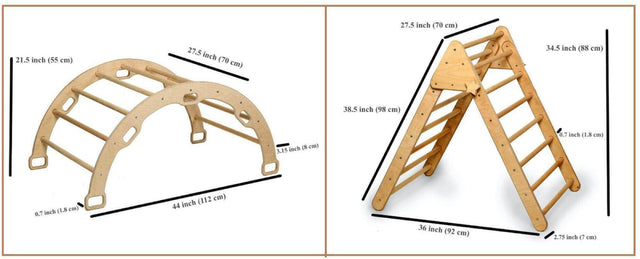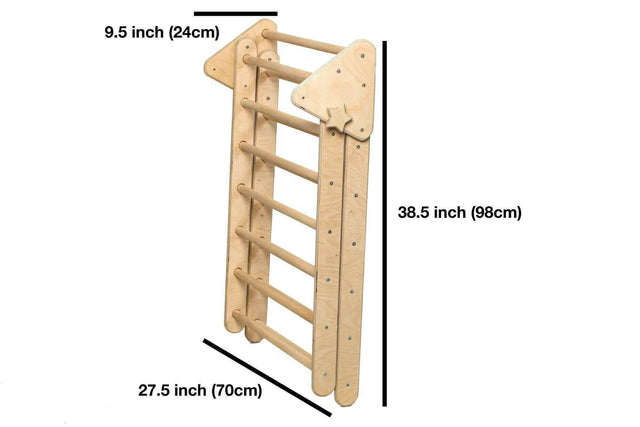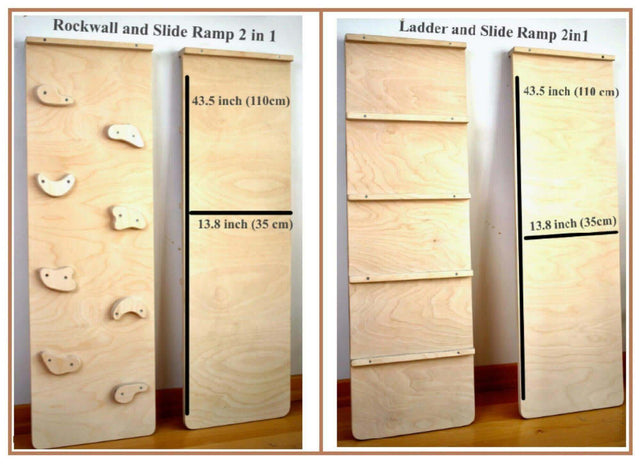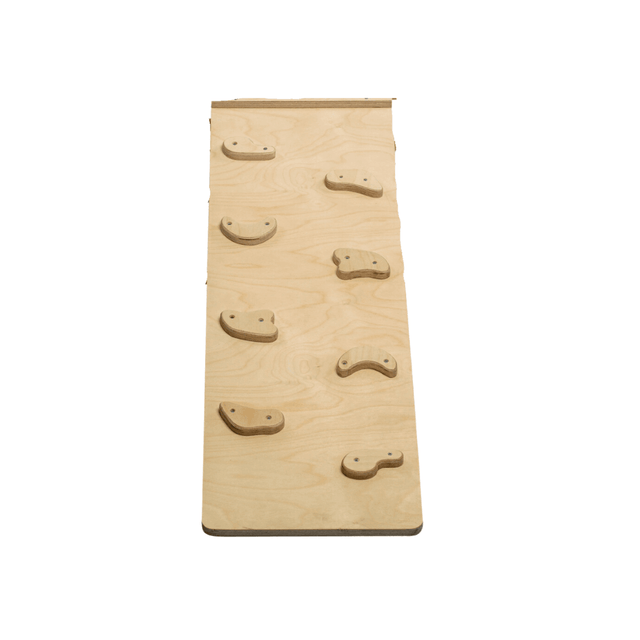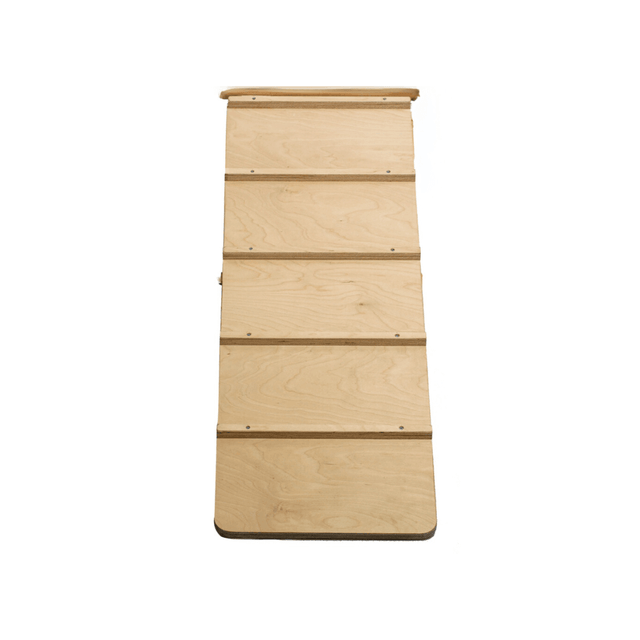 by Kidodido
3 Pieces Montessori Climbing Set - Climbing Triangle and Climbing Arch/Rocker and Rockwall/Slider Ramp or Ladder Slider Ramp
Elevate your child's playtime with our Montessori Climbing Set, designed to boost balance, awareness, coordination, and learning development. This comprehensive set includes a Climbing Triangle, Climbing Arch, Ramp, and more. Crafted from the highest quality natural birch plywood and linden tree, each piece is built to last.


🌟 Key Features 🌟
Effortless Installation: The foldable design is easy to set up and minimizes space requirements.
Safe & Natural: Crafted without chemicals and sanded to perfection, ensuring your child's safety.
Pikler Inspired: Inspired by the principles of the Pikler Triangle, fostering child development.


🎁 The Perfect Gift 🎁
This Montessori Climbing Set is an ideal gift for baby girls, baby boys, and kids. Make their day special with a Christmas gift that encourages play and development.


📏 Dimensions 📏
Climbing Triangle: 92cm length x 88cm height x 70 cm width (36" x 34.5" x 27.5")
Climbing Arch: 112cm length x 55cm height x 70cm width (44" x 21.5" x 27.5")
Ladder/Slider Ramp: 110cm length x 1.8cm height x 35cm width (43.5" x 0.7" x 13.8")
Rockwall/Slider Ramp: 110cm length x 1.8cm height x 35cm width (43.5" x 0.7" x 13.8")


🚚 Shipping Details 🚚
Same Day Dispatch: Quick processing for a hassle-free shopping experience!
Fast Delivery: 3-5 business days for USA & Canada, 3-5 business days for Europe, and 3-6 business days for the Rest of the World.
Worldwide Free and Express Shipping: Enjoy convenient shipping options for all orders.