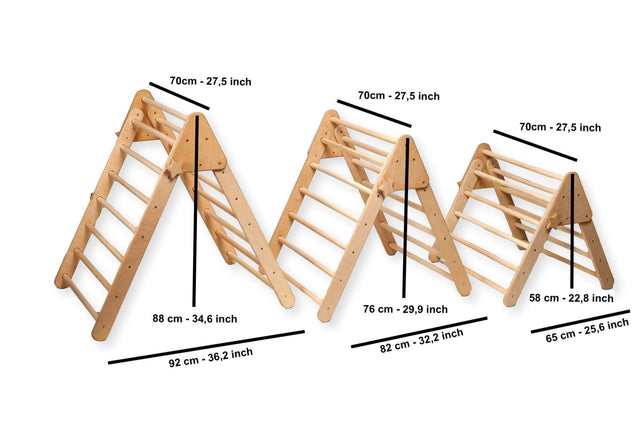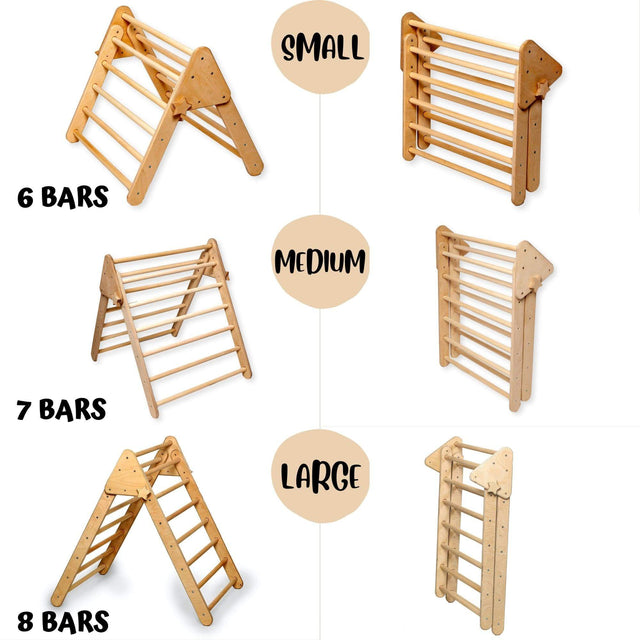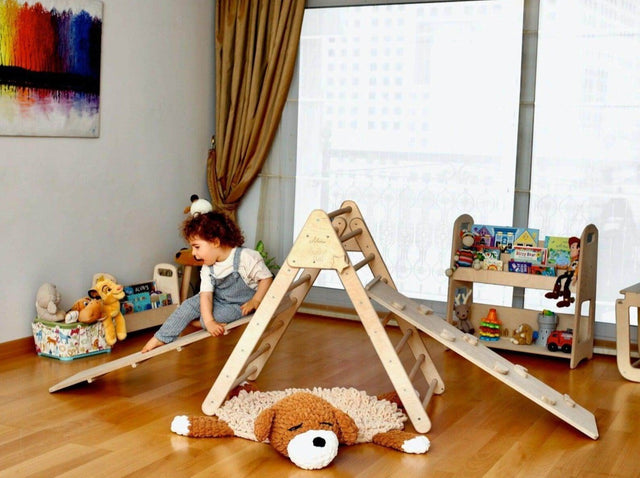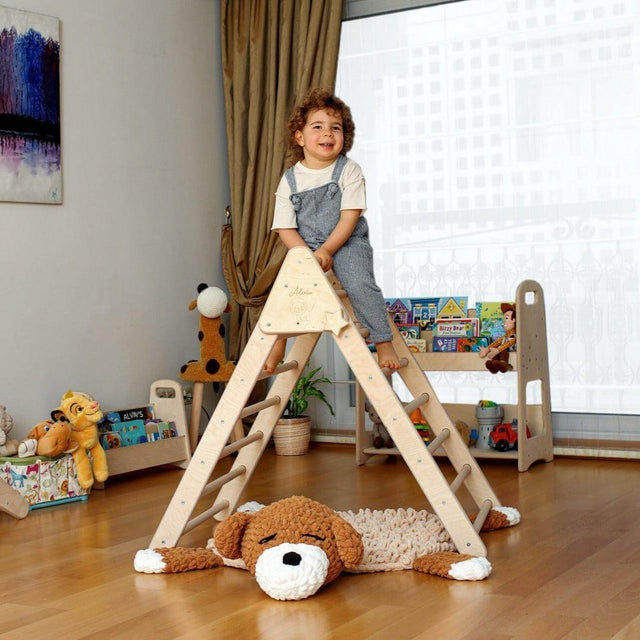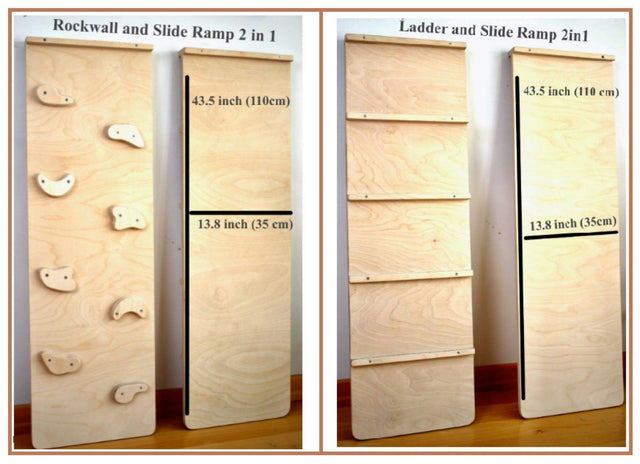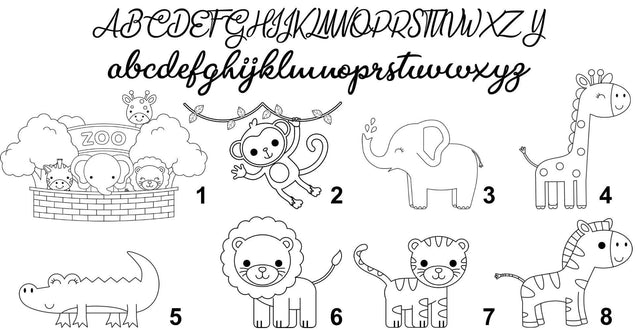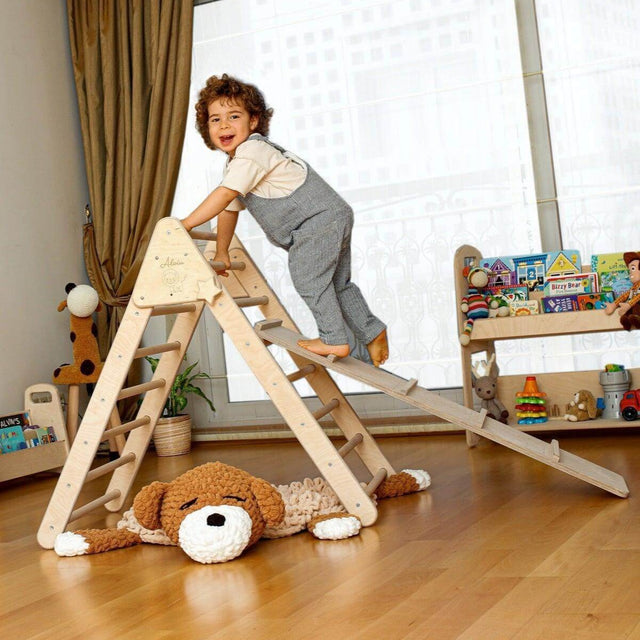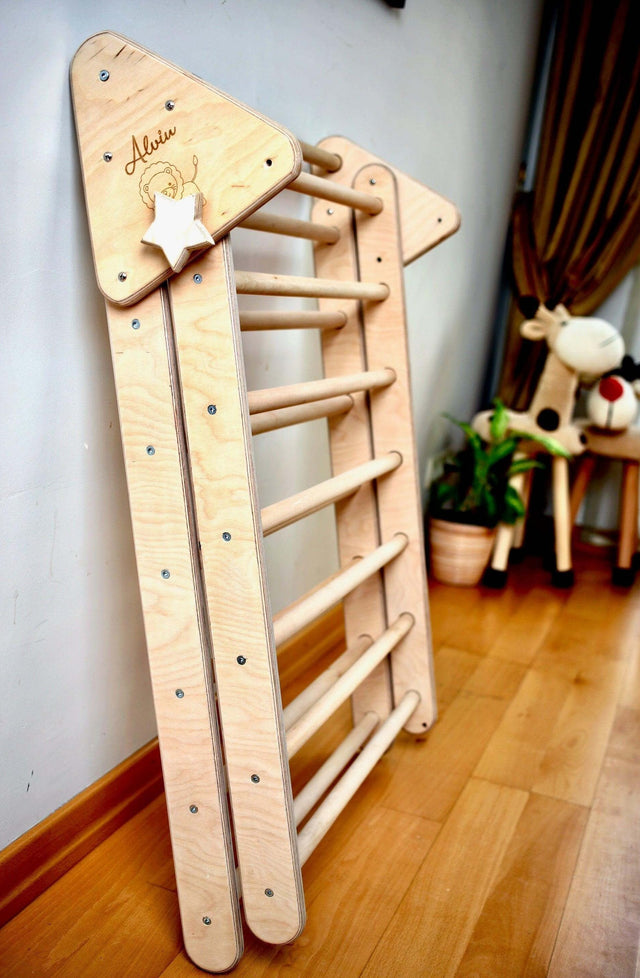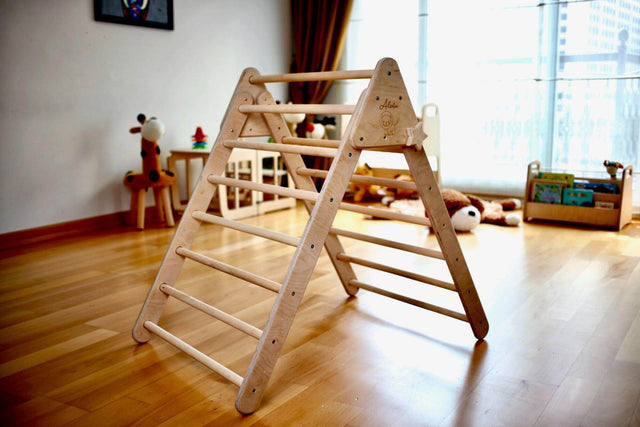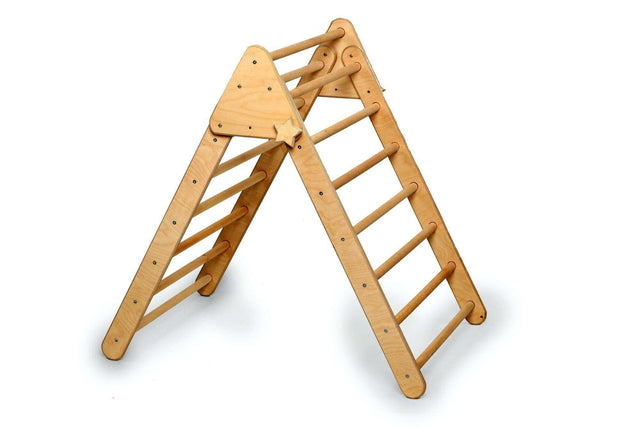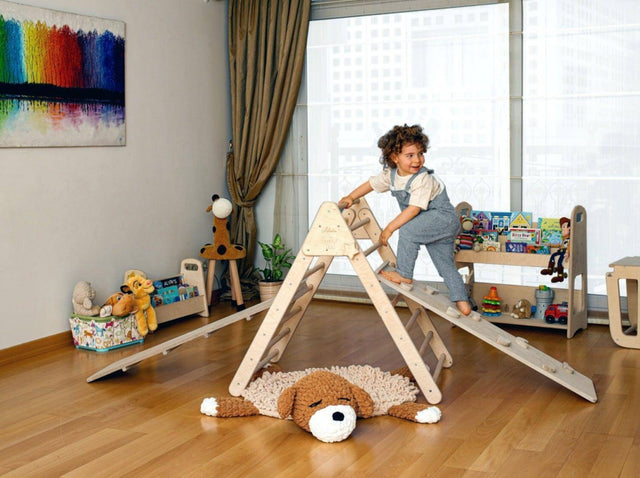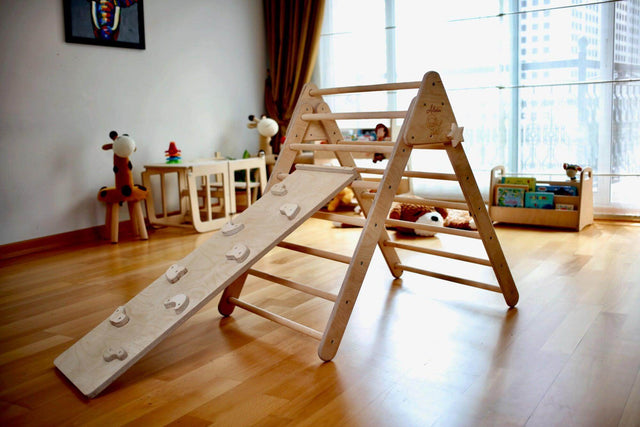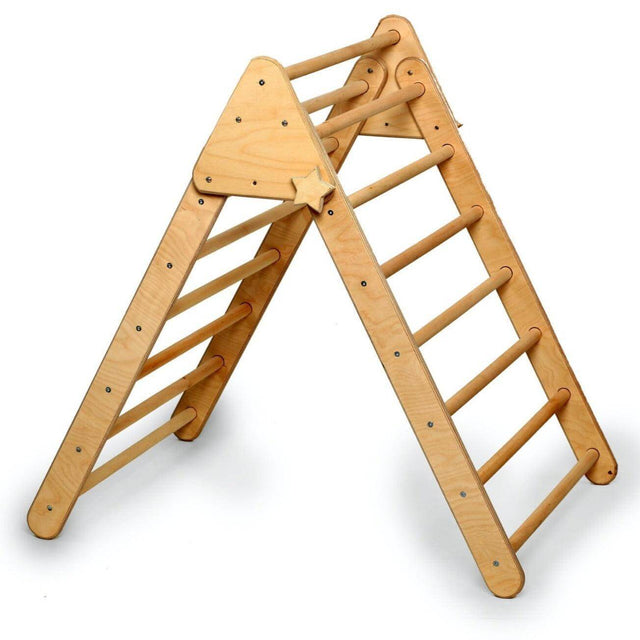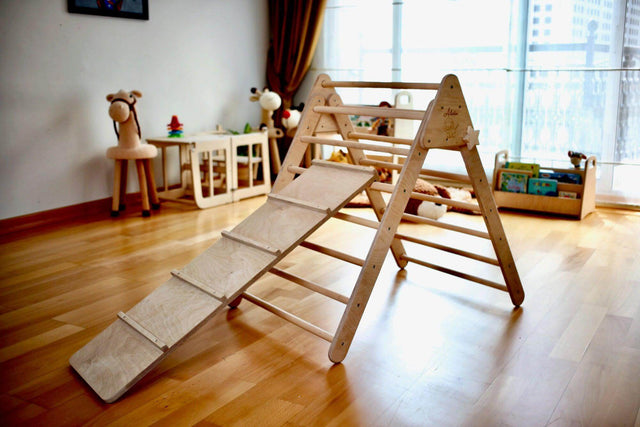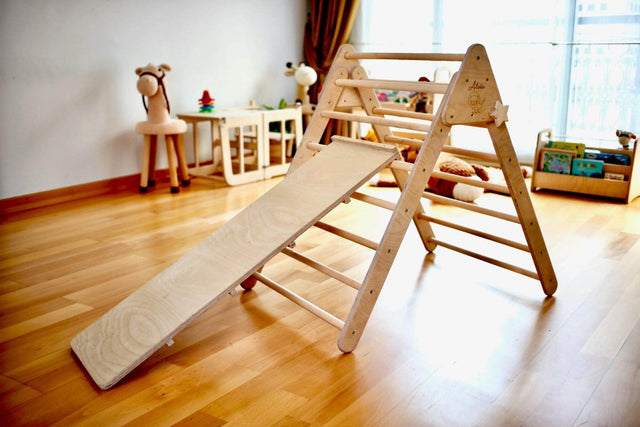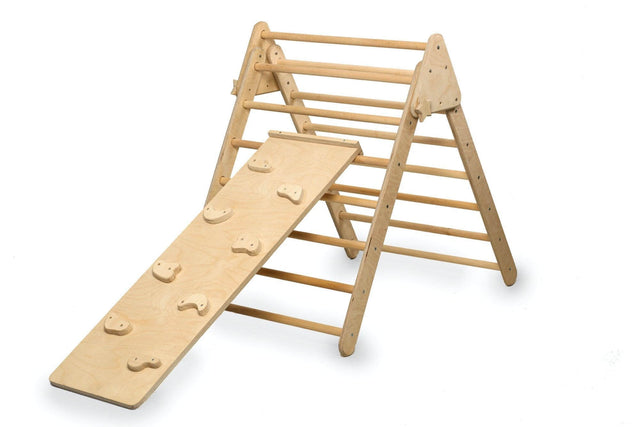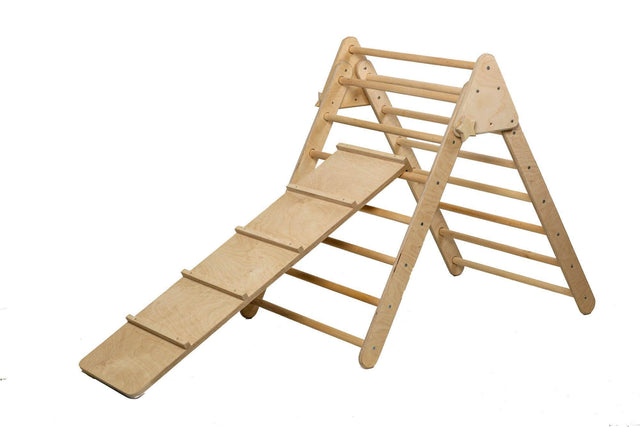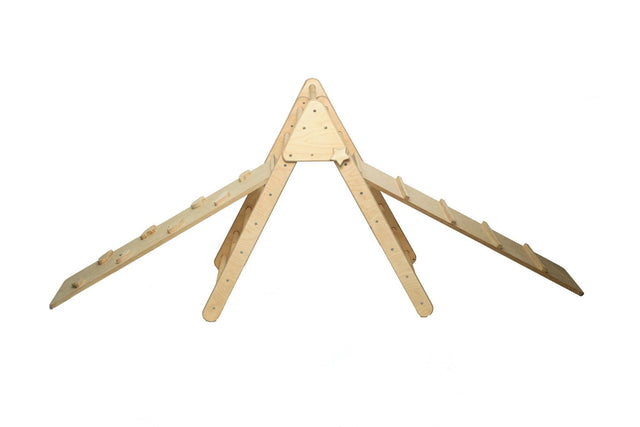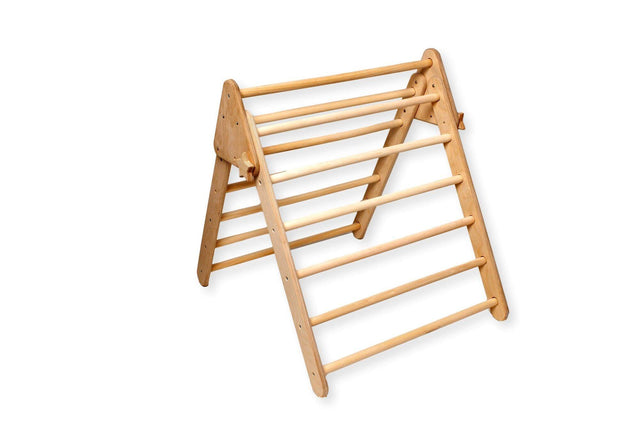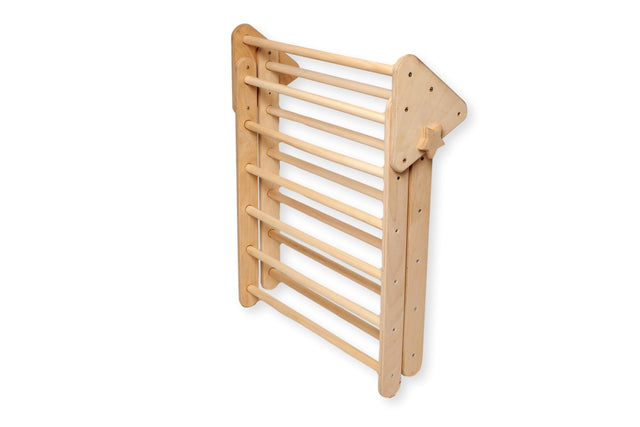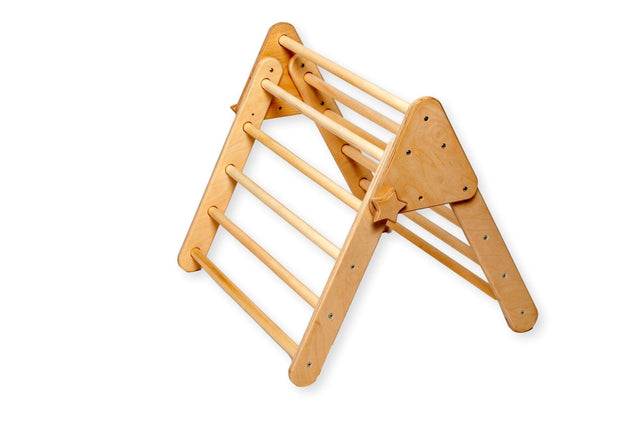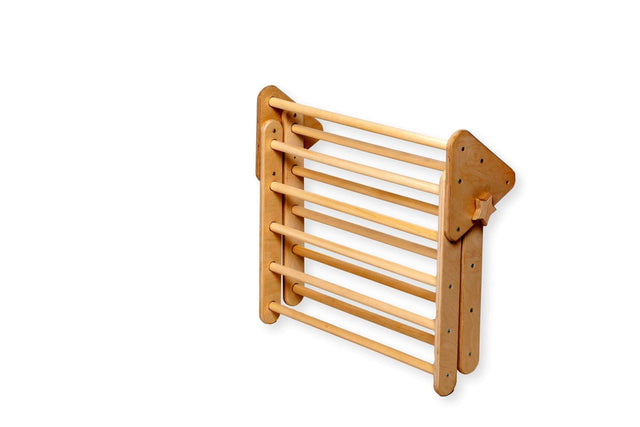 by Kidodido
3 size Foldable Climbing Triangle
🌟 Unlock a world of adventure and skill development with our Montessori Triangle Climber set, an all-in-one indoor playground designed to enhance balance, awareness, gross motor skills, coordination, and overall learning development.
🧠 Stimulate Growth: Our climbing toys also stimulate the vestibular system, crucial for your child's development and learning. Plus, they support the muscles responsible for correct posture and balance.
🎁 Personalized Delight: Make it extra special by personalizing the set with your child's name and their favorite animal figure. It's a one-of-a-kind gift that's sure to captivate any toddler.
🌳 Premium Quality Craftsmanship: Crafted from the highest quality natural Baltic birch wood and linden tree, our climbing triangle set is both durable and safe. It's easy to install and folds up effortlessly, minimizing space in your home.
🚼 Grow and Play: From crawling to walking, your little ones can enjoy the Montessori climber safely. It's a delightful and secure way to encourage their growth and development.
⭐ Key Features ⭐
🌳 Made of high-quality natural birch plywood and linden tree
👌 Durable and foldable design, easy to install and store
📏 Available in three size options (Large - Medium - Small)
👶 Personalization available with your kid's name and animal figure
🧘‍♂️🏕️ Helps develop balance, awareness, gross motor skills, coordination, and learning
👍 Ideal for toddlers when they crawl or start to walkMade of the highest quality natural birch 
🌿Chemical-free, Smooth and splinter-free
🌳Handcrafted with perfection, free of rough and sharp edges
🌟Suitable for both indoor and outdoor use
🚚 Shipping Details 🚚
🇺🇸 🇨🇦 USA & Canada: 3-5 business days delivery
🇪🇺 Europe: 3-5 business days delivery
🌍 Rest of the World: 3-6 business days delivery
🚀 We ship Montessori Materials the SAME DAY of your purchase.
Enjoy World Wide Free and Express Shipping on all orders (via FedEx).
📏 Dimensions 📏
Large climbing triangle (8 bars): 92cm length x 88cm height x 70 cm width / 36" L x 34.5" H x 27.5" W
Medium climbing triangle (7 bars): 82cm length x 76cm height x 70 cm width / 32.2" L x 29.9" H x 27.5" W
Small climbing triangle (6 bars): 65cm length x 58cm height x 70 cm width / 25.6" length x 22.8" H x 27.5" W
2-in-1 sliding/climbing ramp: 110cm L x 1.8cm height x 35cm width / 43.5" L x 0.7" H x 13.8" W
Unlock your child's potential for growth and exploration with our Montessori Triangle Climber Set. 🌈🌲🧒