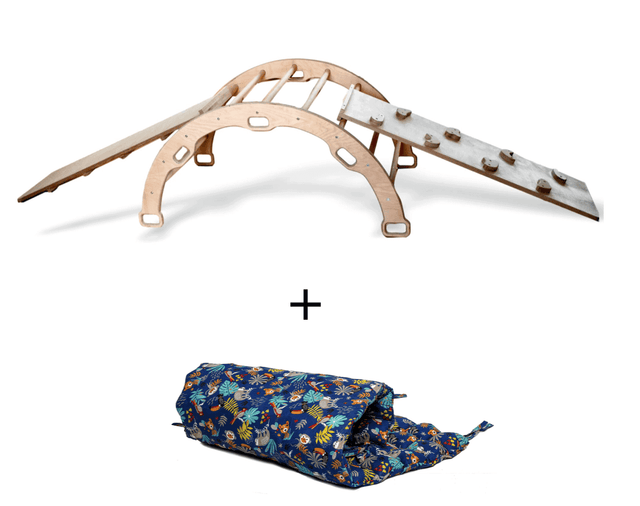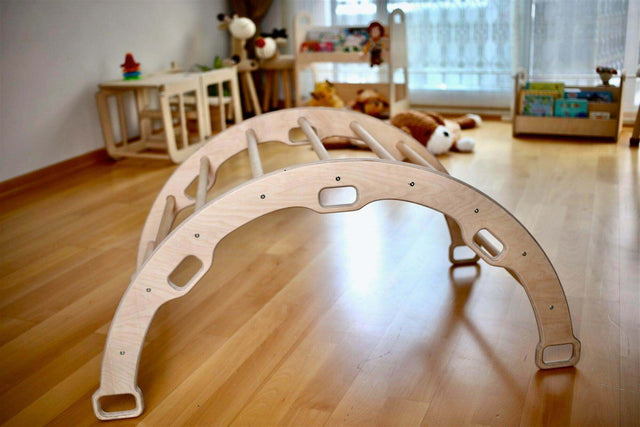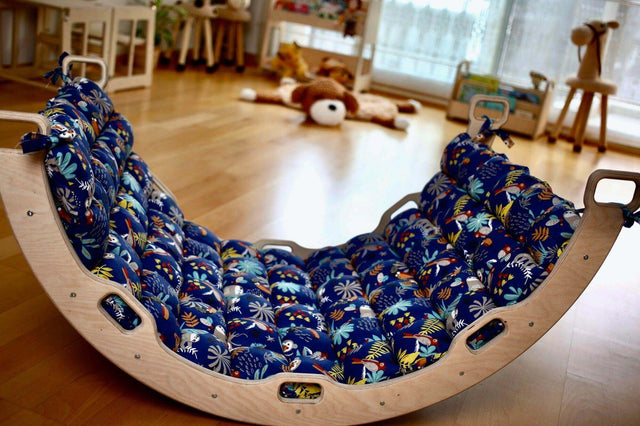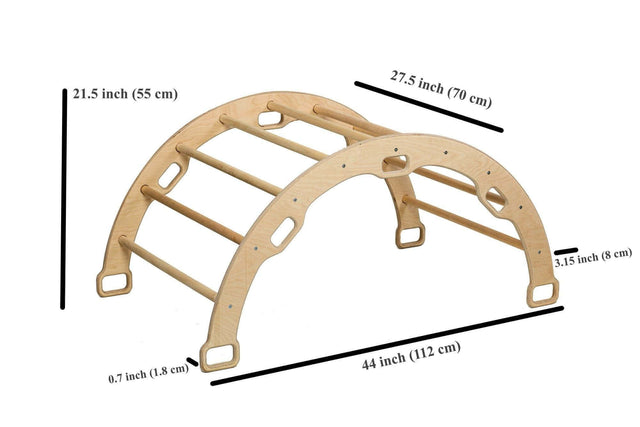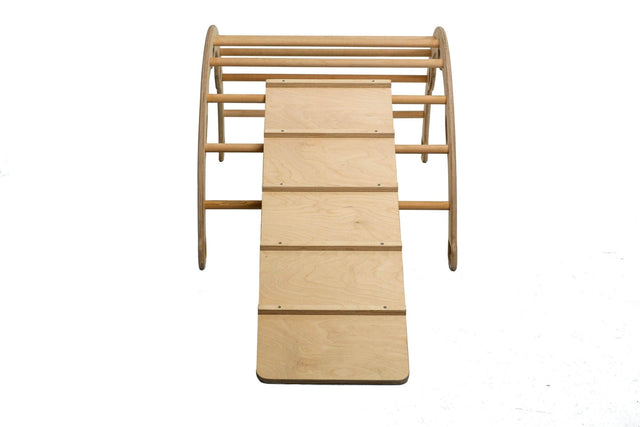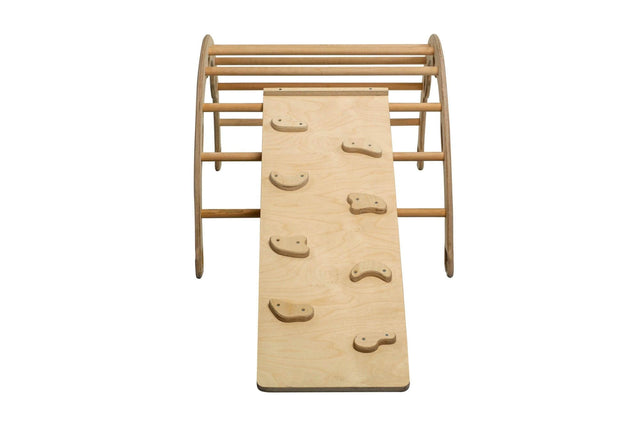 by Kidodido
Montessori Climbing Arch Rocker with 2 Ramps and Pillow
This Waldorf furniture set is truly durable and easy to install.
It's fully natural and truly safe for your youths.

A toddler rambler set is a perfect tool for your youths' balance chops, awareness, gross motor chops, collaboration, and learning development.

This toddler furniture set is a perfect birthday gift and Christmas gift for baby boys and girls
This rustic toy set is a great tool for youths exertion
Your little bones will be ready to play with the Montessori Gym while they crawl and when they start to walk.