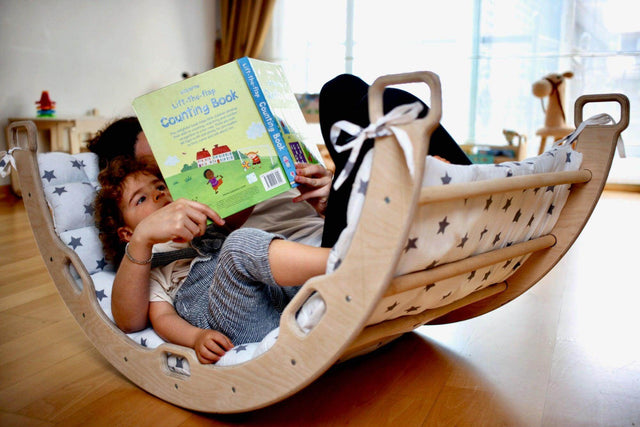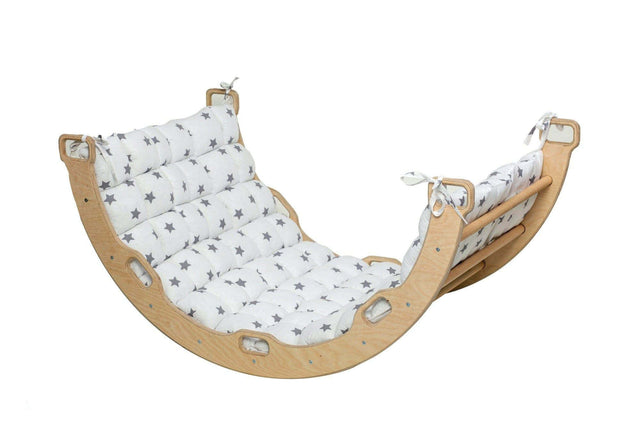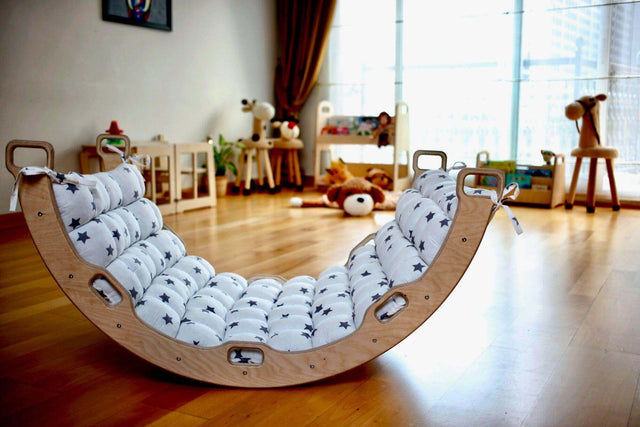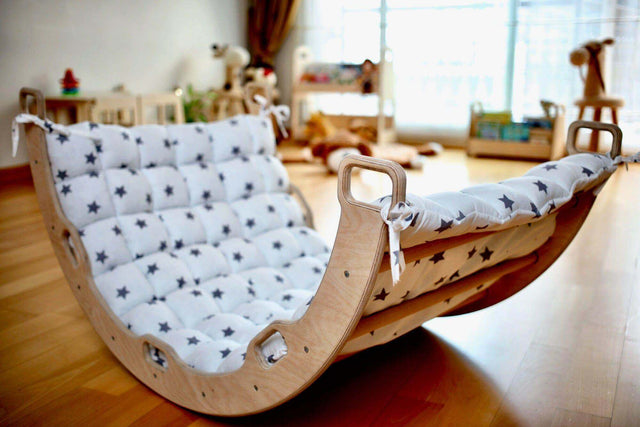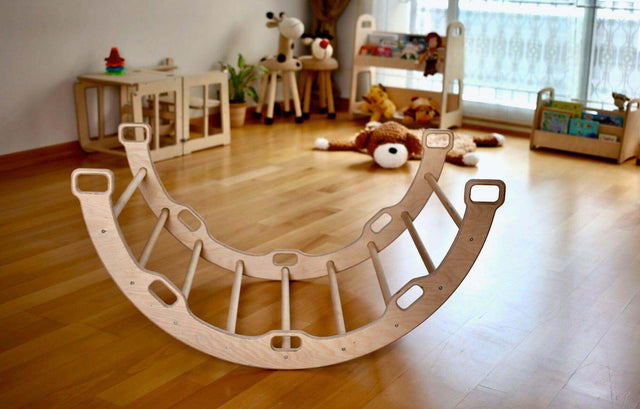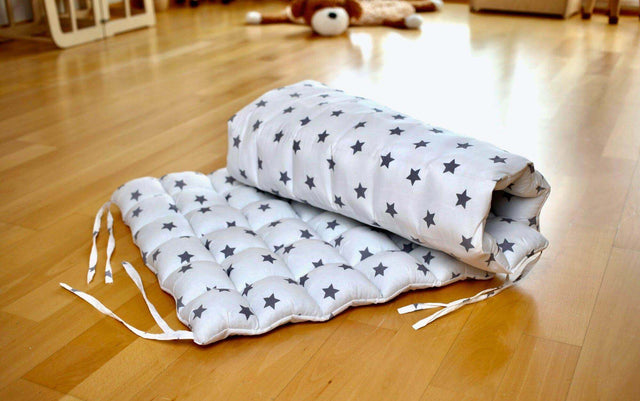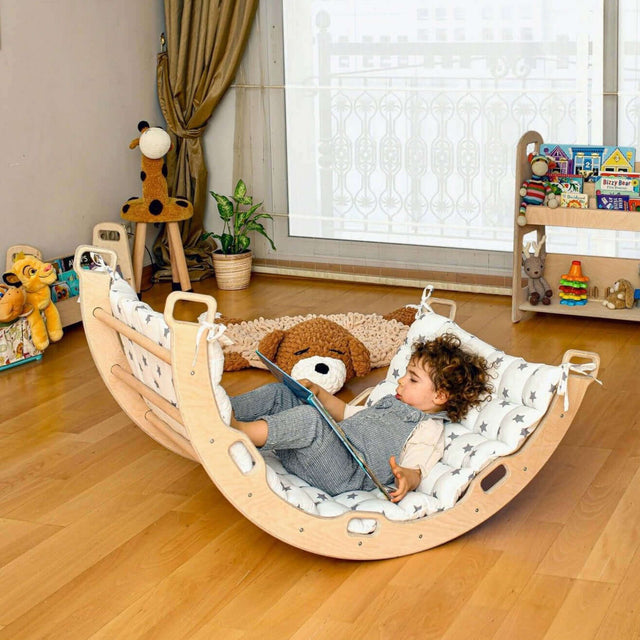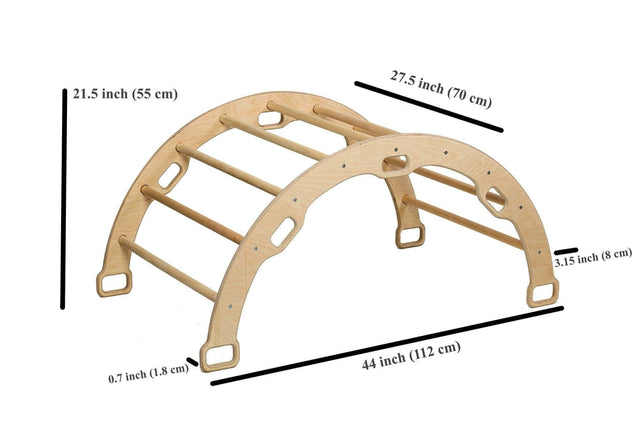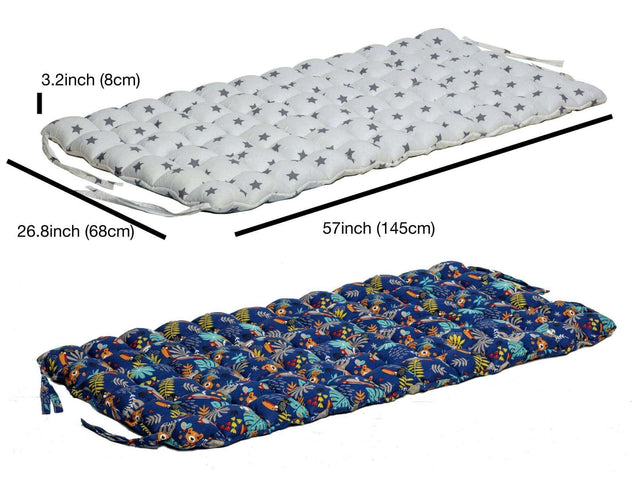 by Kidodido
Climbing Arch / Rocker and White Star Pillow
Experience the thrill of climbing to new heights with our Climbing Arch, swing into relaxation on our Wooden Swing Set, and rest easy under the shining guidance of our White Star Pillow.

Introducing our one-of-a-kind Climbing Arch and Rocker, a dynamic addition to your little one's wooden swing set. The Climbing Arch is designed to challenge your child's motor skills as they scale the arch with ease. And when it's time for a break, the Rocker provides a soothing sway that will put them at ease after an active session of playtime. In addition, we've included an extra touch of whimsy with the White Star Pillow - perfect for snuggling up against during quiet moments of relaxation. Built to last with durable materials while delivering hours of fun and comfort - this accessory pack is sure to be a hit with kids and parents alike!
The Climbing Arch provides a fun and challenging way for kids to stay active while playing on their wooden swing set
With the addition of the Rocker, children can enjoy a soothing backandforth motion as they rest after climbing and swinging
The White Star Pillow adds comfort and style to any swing set, making it an attractive addition to your backyard or playground area
These accessories promote imaginative play, physical activity, and relaxation
All important components of healthy childhood development
Climbing Arch / Rocker and White Pillow
wooden Swing Set.
You will also find a great array of swing set designs in our selection. Features a lot of sets. No matter which design you choose, your kids will have a fun time.