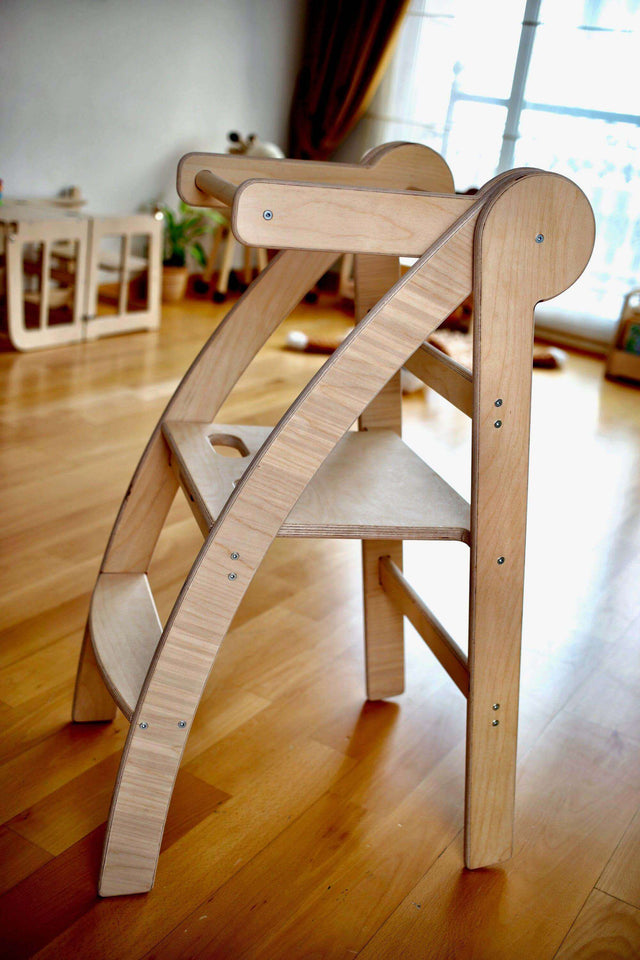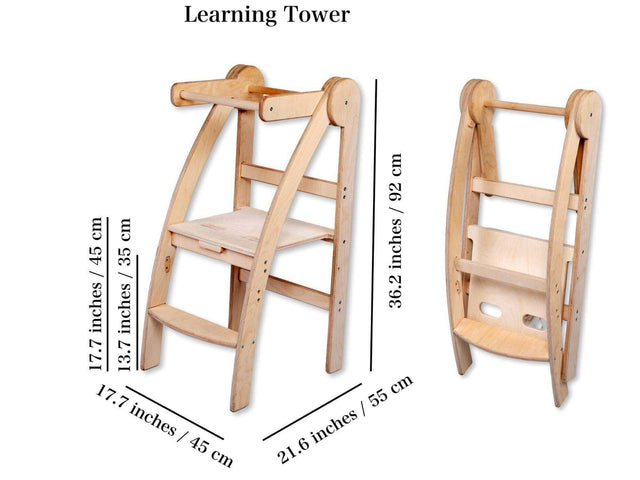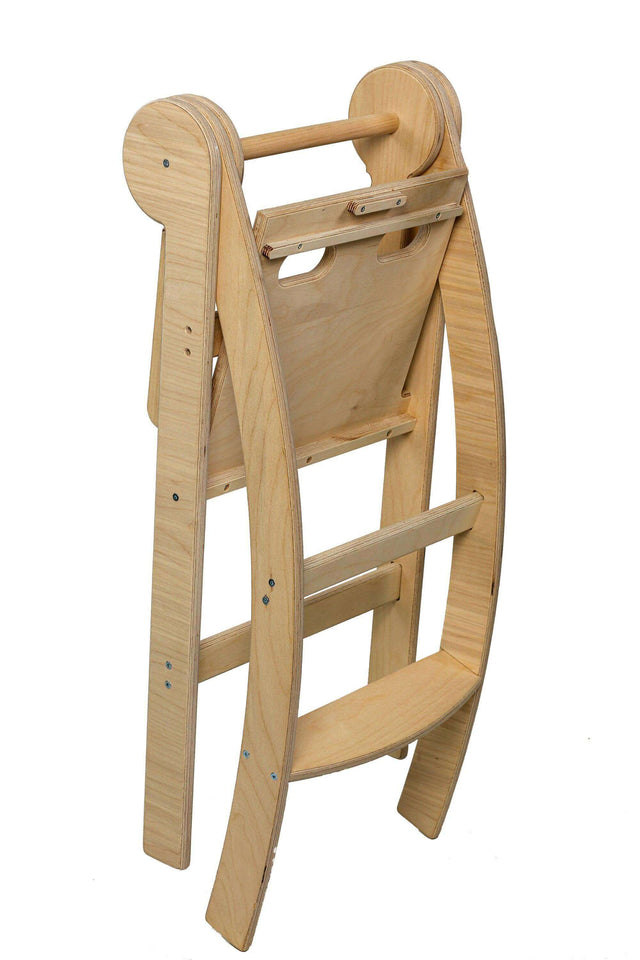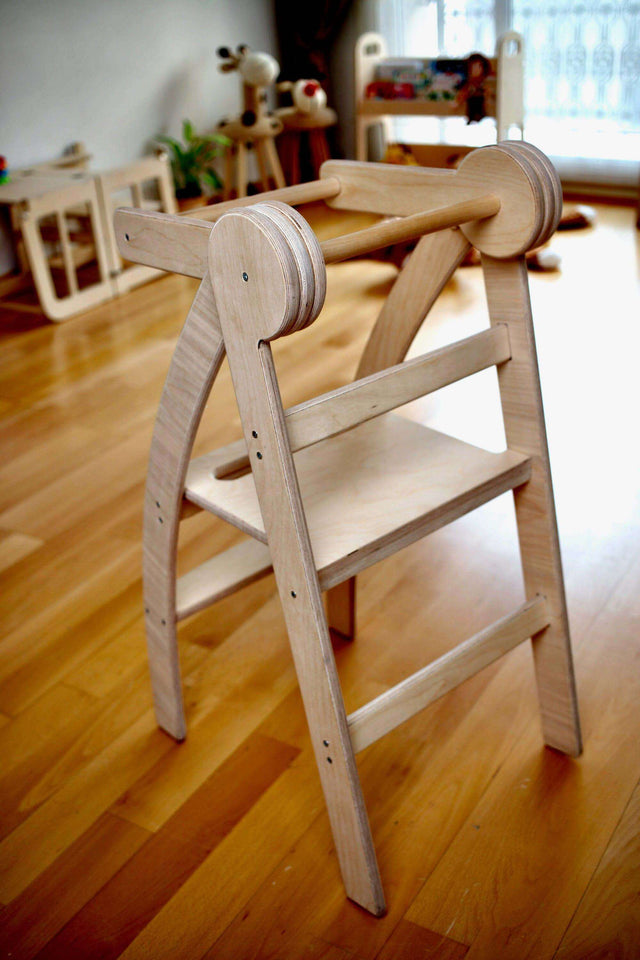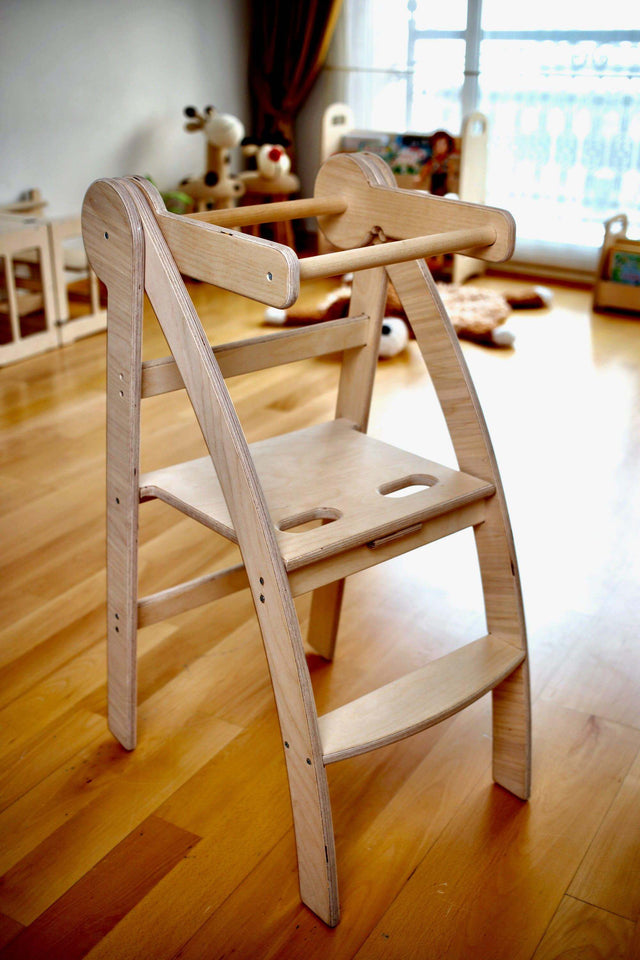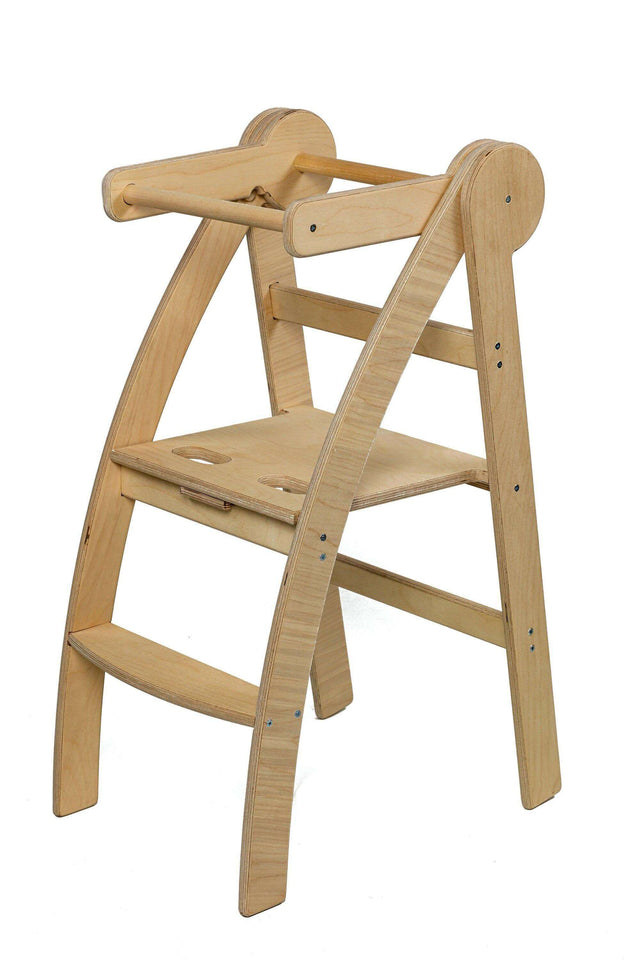 by Kidodido
Montessori Foldable Kitchen Tower
🌈 Elevate your child's independence with our Montessori Foldable Kitchen Helper Tower, designed to enhance motor skills and self-confidence. This versatile helper stool provides a safe and exciting platform for little learners to explore their world.
🌟 Safe Exploration: Our foldable kids tower is the perfect tool for your children to explore their surroundings. From learning to cook and wash dishes to brushing their teeth, this multi-functional helper stool promotes hands-on learning in a secure environment.
🌳 Natural Craftsmanship: Handmade with the highest quality natural birch wood and linden tree, our kitchen helper is meticulously sanded to perfection without any sharp edges. It's not only eco-friendly but also built to last, ensuring years of joyful discovery.
📐 Adjustable & Foldable: The Montessori helper tower is ingeniously designed for adaptability. With two adjustable sizes and a convenient foldable feature, it's an ideal space saving solution for any home.
💪 Durable & Easy Installation: Crafted from sturdy birchwood, this kitchen  tower is not only durable but also easy to install. It's a practical addition to your household that saves space and enhances your child's independence.
👨‍👩‍👧‍👦 Parental Guidance: While your little ones explore and learn, we recommend adult supervision to ensure their safety and encourage their growth.
🎁 Perfect for Milestone Celebrations: Whether it's a 1st birthday, a thoughtful baby boy or baby girl gift, or a special Christmas present for toddlers, our Kitchen Tower is a cherished choice for celebrating significant milestones.
🚀 Ready for Adventure: Watch your children confidently stand on their own two feet as they embark on exciting adventures with this kitchen tower.
📏 Dimensions:
Height: 92cm (36.2 inches)
Width: 45cm (17.7 inches)
Length: 55cm (21.6 inches)
Step Size: 36x36cm (14.2x14.2 inches)
Weight Capacity: Up to 60kg (132lb)
📦 Shipping Details (SHIPS SAME DAY):
USA & Canada: 3-5 business days delivery
Europe: 3-5 business days delivery
Rest of the World: 3-6 business days delivery
Enjoy World Wide Free and Express Shipping on all orders!
Empower your child's journey towards independence and learning with our Montessori Foldable Kitchen Tower. Order now and witness their newfound abilities flourish! 🌟